Hunza: Candle light vigil held to remember Nelson Mandela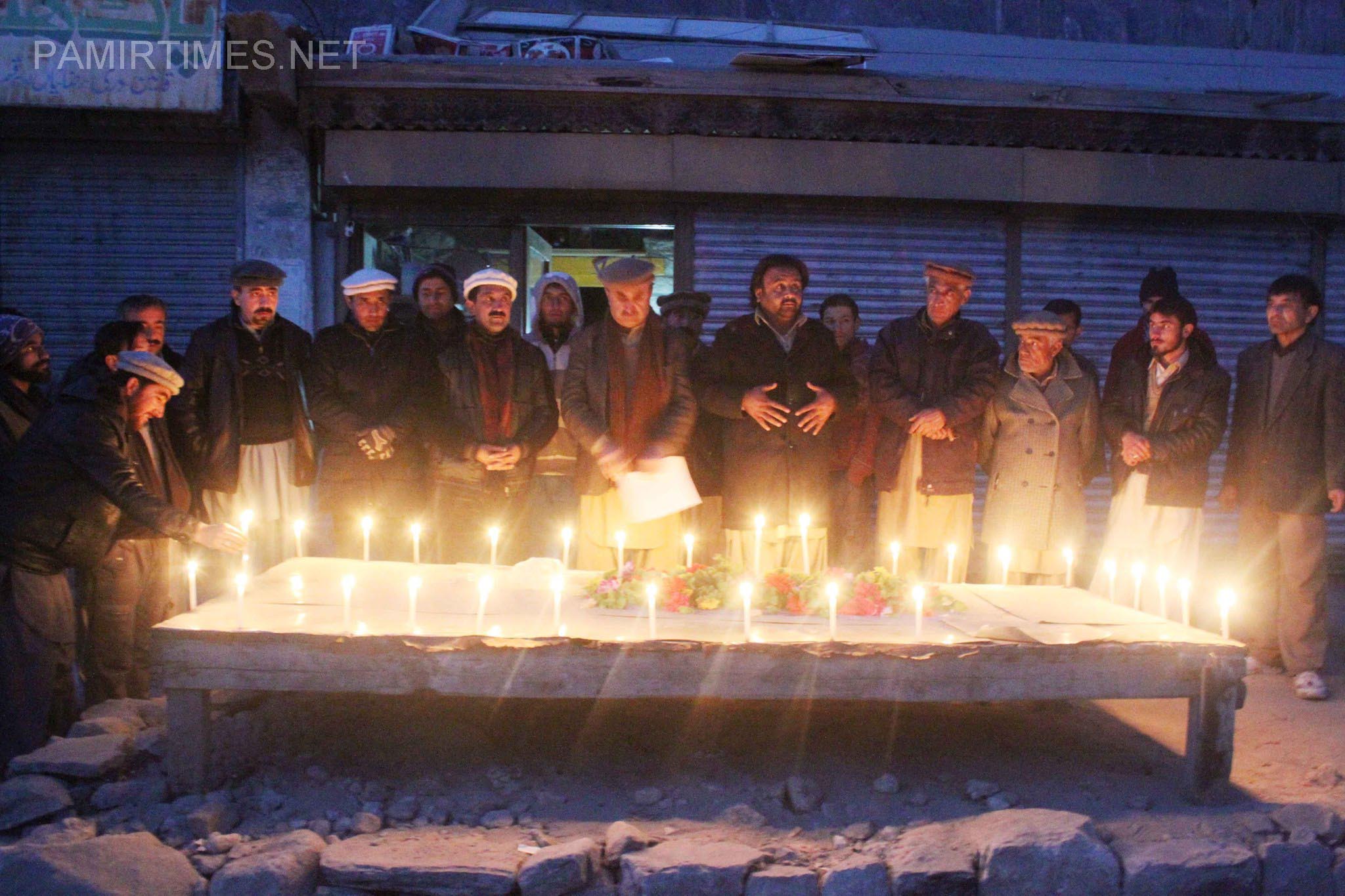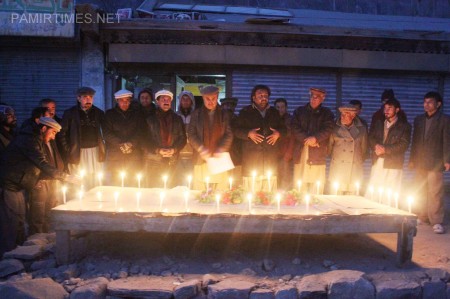 PT Report
Hunza, December 15: Progressive political leaders, social workers and people belonging to the media held a candle light vigil in the honor of deceased South African leader Nelson Mandela today here in Aliabad town of Hunza. The candle light vigil was held on the day while the anti-aparthied icon was laid to rest in his village in South Africa.
Speaking at the occasion, Baba Jan, leader of Progressive Youth Front (PYF) said that Mandela is an icon of hope and struggle for deprived communities across the world. Rich tributes were paid to the leader who spent 28 years in prison in his struggle for winning equal rights for the black and white people living in South Africa.
The speakers said that Mandela, also known as Madiba, has left the world physically but his ideals and vision will remain here forever.
The candle light vigil was also addressed by Ikram Jamal, Ijlal Hussain and Mueez Shah.