Eid Melad Celebrations: Delegation from Hunza calls on Sen Talha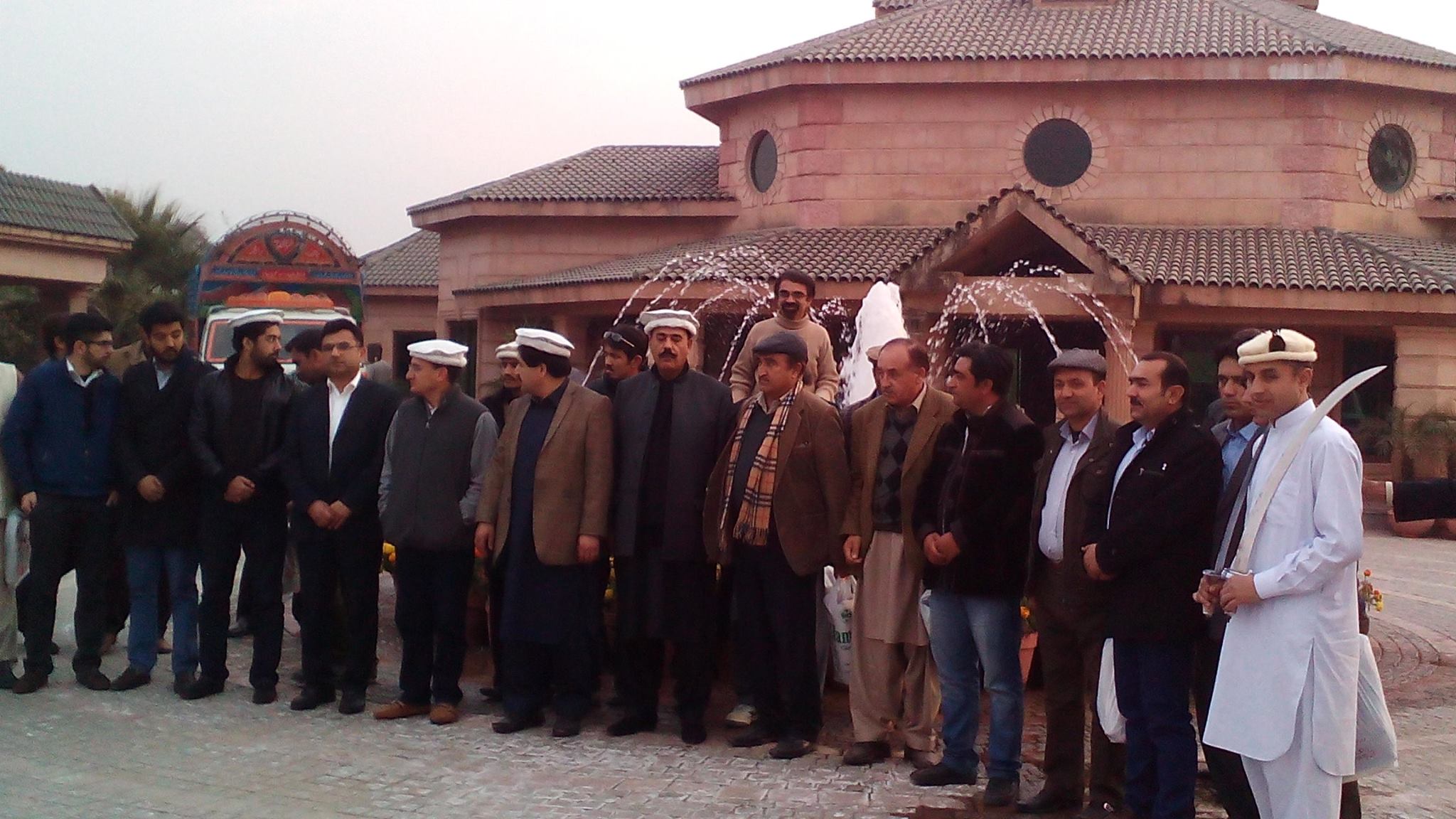 Islamabad: (PR) group of people from Hunza and Gojal met Jamiat Ulema-e-Islam's Senator Talha Mamood at his residence at Islamabad. The delegation was being led by former district council member Raja Shebaz Khan. The people discussed a range of issues with the Senator, particularly about minerals, gems and other resources of the region.
The Senator was asked to provide business opportunities and platform for the people of the area Hunza as well as to resolve the energy crisis in the region. They asked the senator to use his influence to get support from China for resolving Hunza's electricity problem.
The issue of increasing Hunza's representation in the GBLA was also raised, besides bifurcation of the Hunza-Nagar district. Issues of the Attabad lake affectees were also discussed at length.
Senator Talha Mehmood, while thanking the people for coming to his house, said helping the people is the most important cause and source of satisfaction.The senator said that he is happily ready and wants to resolve the issue of Hunza People. He promised to play his role to resolve the issues on priority basis.
The senator said that he will also and before also raised the voice on the floor of the senate to work and resolve the issue of GB. He said that he will also focus to work at Hunza and Gojal and GB to work for the people of the area. He said that the problem of the area is linked to the problem of Pakistan. If Hunza gets strong economically it means Pakistan will get strong.
Raja Shebza Khan, Haider Tai and Baber Khan Chairman Hunza Gems and Minerals Association in their speeches thanked the Senator.