Meet Rizwan Karim, an ambitious and talented photographer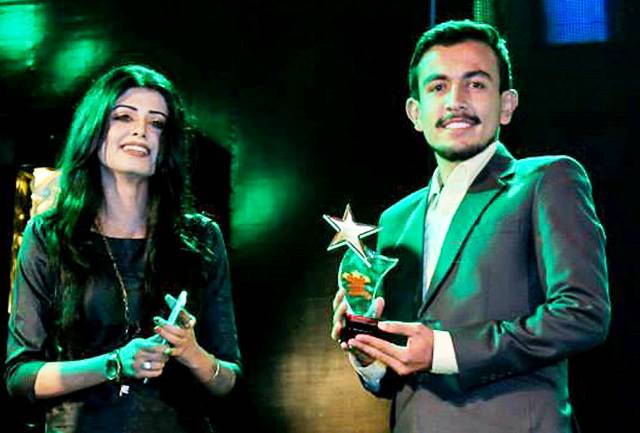 By Barkat Ali Shah
Mr. Rizwan Karim, hailing from Bala Hussainabad Hunza residing in Karachi for several years with his family. He got enrolled in IQRA University (IU) with the vision of uncovering and presenting the beauty of GB through his hidden talent & with camera's eye.
He was recently nominated for IU annual Awards in Photography Category among thousands of students in various categories. The most important point to mention & feel proud of is that Mr.Rizwan has selected the only picture of beautiful nature covering the beautiful mountains of Gilgit Baltaistan.
Mr.Rizwan Karim is also a young entrepreneur who started a Production House Business way back to January 2014 with his other some partners Mr.Hasnain Iqbal CEO, Mr.Barkat Ali Shah Director Marketing and Mr.Noman Karim Director of Production.
Hi-Rays Productions is well-known & emerging business among GB youth & expanding its dimensions as local business here in Karachi. Mr.Rizwan Karim has been also rendering His services HASWO Hussainabad students welfare organization as well as with HGISF Hunza Gilgit Ismaili Students federations as media Coordinator.
Mr.Rizwan Karim along with his team members have covered more than 100 events in Karachi,  from mega cultural festivals to sporting events, academic seminars and social gatherings, as well as weddings, engagements and birthday parties.
It is a moment of pride to share his professional achievement and his very first award as a student that will definitely pay him in his professional endeavors in the long run.