Brake Failure: Van collides with parked car near Attabad spillway, both fall in the frozen river, passengers safe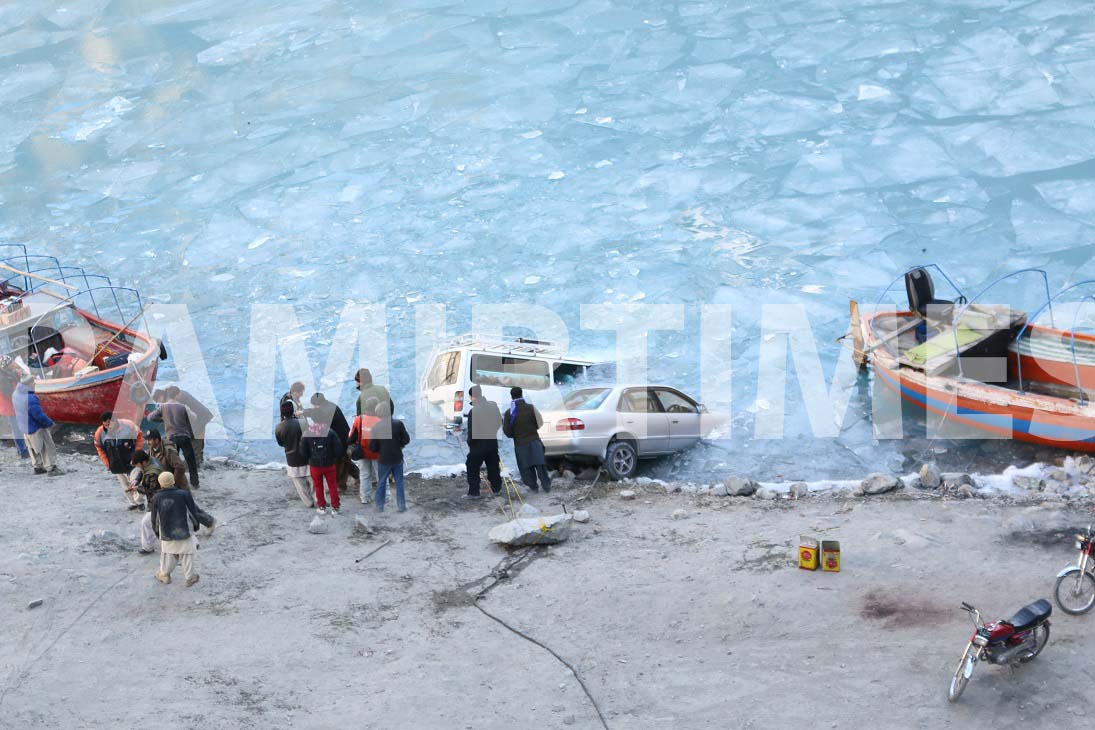 PT Correspondent
Hunza, January 19: A van, after its brakes failed, got out of control on a slope and hit a parked car, with passengers inside both vehicles, at the spillway of the dammed Hunza River. Both, the car and the van, fell in the dammed river. The passengers, including women and children, remained safe, miraculously.
According to details, the car was standing idle near the river bank, with a 3-year-old and a five month old child inside it with their parents, when it was hit by an out-of-control van. Passengers in the car were waiting for a boat, said an eye-witness.
The van which was carrying around twenty passengers, including children and women, had reportedly been parked on a slope, with a stone put in front of its front wheels, while the engine was still running. It lost control on the slope and hit the car, pushing it into the lake, falling in itself afterwards. Eye-witnesses told Pamir Times that a tragedy was averted by sheer luck, miraculously.
Driver of one of the vehicles told Pamir Times that thankfully all the passengers in both vehicles remained safe completely, with small bruises and wet cloths.
Both vehicles have been taken out of the lake and the car is being shifted to Gilgit for repair.