PTI will launch protest drive if elections in Gilgit-Baltistan are rigged, warns Imran Khan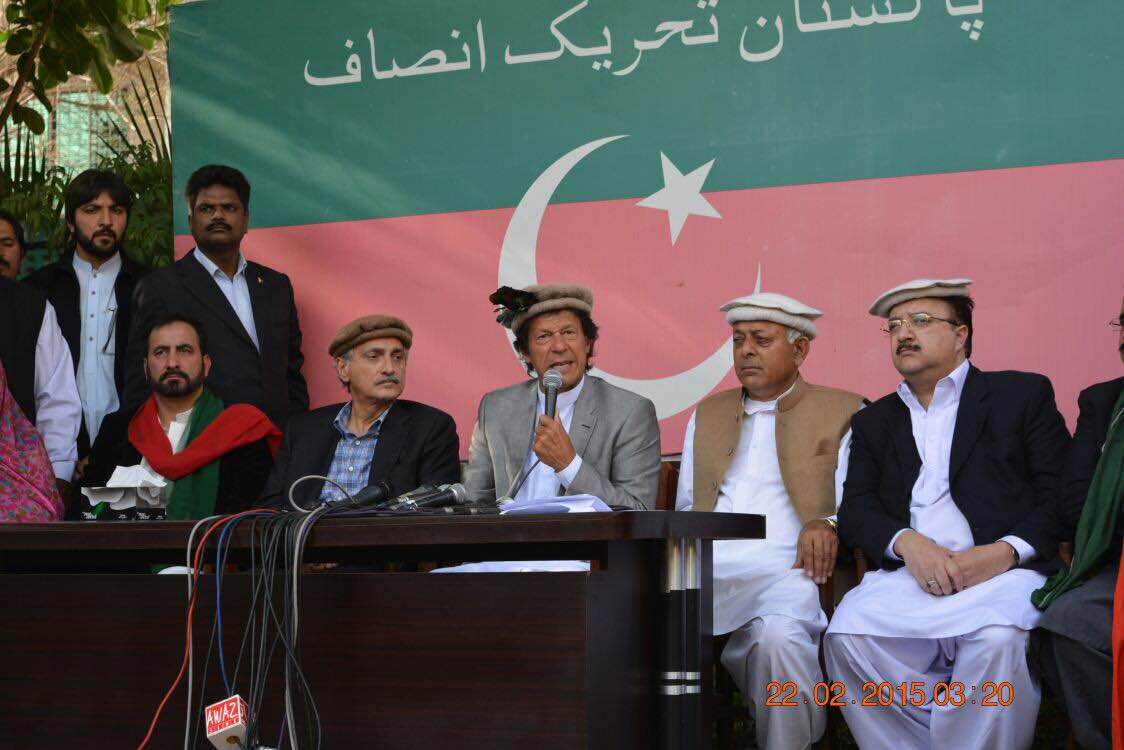 Islamabad (PR): PTI Chief, Imran Khan has warned the PMLN government that his party will come on the streets if the elections in Gilgit-Baltistan are rigged. He has has also repeated his announcement about challenging the appointment of GB Governor and caretaker Chief Minister.
He said that the government has appointed 12 cabinet ministers,instead of three for Gilgit-Baltistan's caretaker setup. He has said that all of the appointees were PML-N members including the chief election commissioner who was also a PML-N activist.
He cited the examples of Balochistan and Bangladesh with regards to deprivation of rights and made four demands vis-a-vis Gilgit-Baltistan whose people, according to Khan, have been rendered as second-class citizens. Khan asked for the rights of the people of Gilgit-Baltistan so as to not let the people '"feel deprived like the people of Azad Jammu Kashmir".
He also demanded free and fair elections for the people of Gilgit Baltistan, "an opportunity for their genuine representatives to rise up."