Inmates decry the lack of health facilities at Gilgit district jail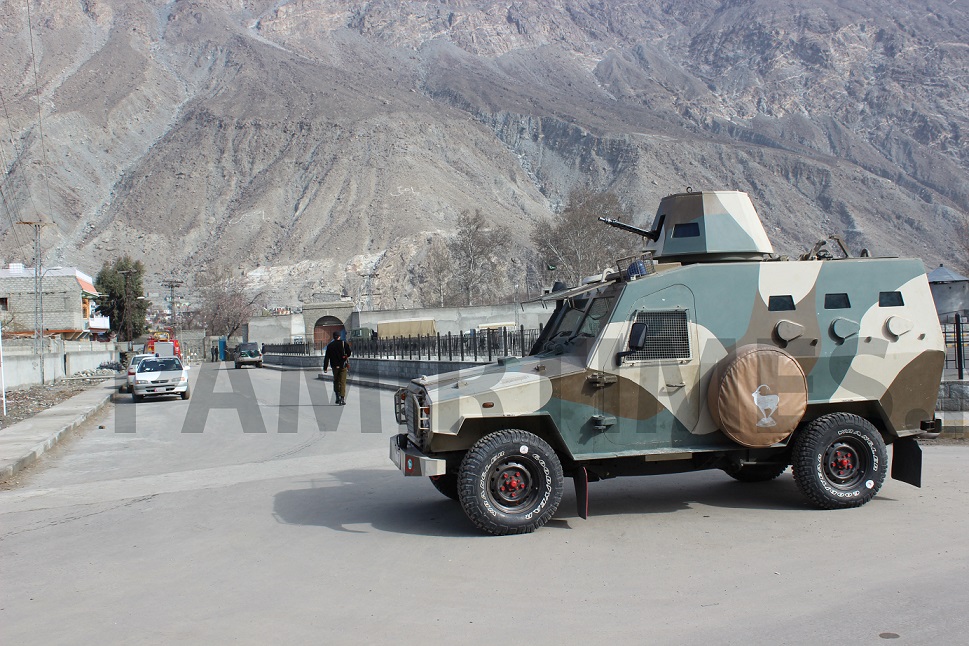 With reporting by Naeem Anwar
Gilgit, March 13: The only health facility located inside the Gilgit district jail has run out of medicines. Inmates suffering due to various diseases are suffering.
According to details, due to seasonal changes and lack of hygienic conditions, the inmates at the Gilgit district jail have started falling ill in large numbers. Flu, coughing and high fever are among some of the symptoms among a large number of inmates, it has been learnt.
The inmates have complained that during their recent visit to the central jail, the caretaker chief minister and other high officials didn't even bother to meet with the prisoners and see the conditions they were living in. Instead, they were talking about fortification of the jail after four prisoners had fled.
It has also been learnt that a number of the patients have been referred to medical specialists for advanced treatment but the jail authorities are not showing any interest in the well-being of the inmates.