Pakistan 'temporarily' blocks WORDPRESS DOT COM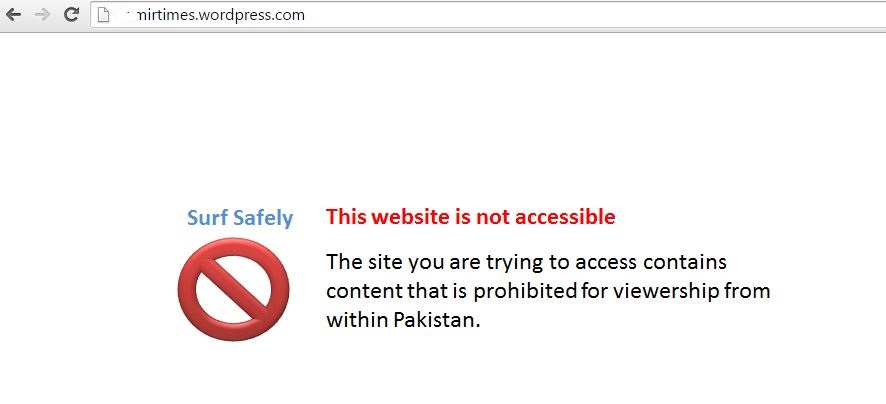 Islamabad: The Pakistan Telecommunications Authority (PTA) has blocked access to blogs/sites based on the free website building and hosting site wordpress.com. According to some media outlets, the blockade is temporary, likely to be lifted within two days.
It is pertinent to note that paid blogs/sites hosted on the wordpress.org can still be accessed.
WordPress is believed to be the easiest blog/site building platform. Many banned organizations use the web platform to publish their material. A lot of hate-material is also available on wordpress based blogs in various languages spoken in Pakistan.
While the exact reason behind the ban is unclear, it is interesting to note that the blockade has been put in place on the eve of 23rd March, a national holiday, celebrated as Pakistan Resolution Day.