Gilgit Press Club elects new office bearers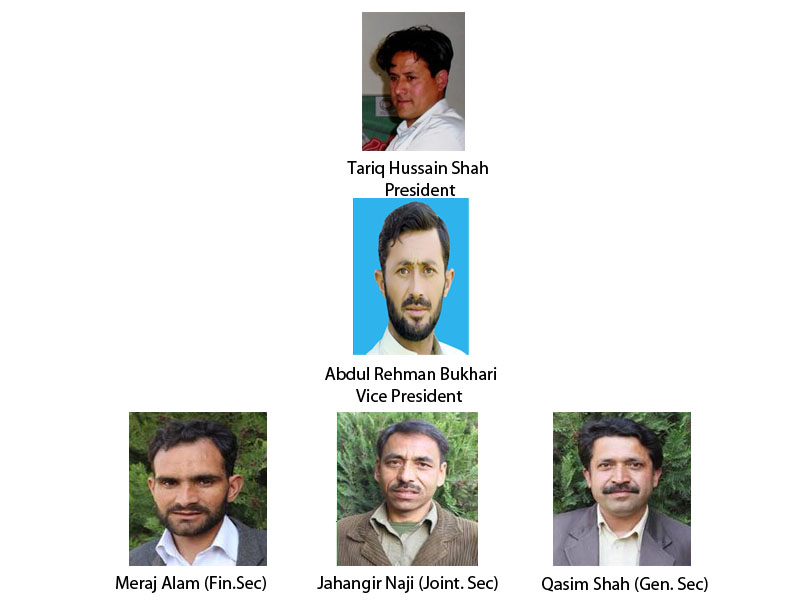 Gilgit, March 24: Results of the election in Gilgit Press Club were announced yesterday by senior journalist Iqbal Aasi, who was also the election commissioner.
According to the results, Tariq Hussain Shah was elected as president of the Gilgit Press Club yesterday, while Abdul Rehman Bukhari as its senior vice president. Qasim Shah got elected as the club's general secretary. Jahangir Khan Naji got the position of Joint Secretary and Meraj Alam as its finance secretary.
A large number of people, including the Inspector General of Police, have congratulated the new cabinet of the press club on election, and expressed hope that they will play an active role in improving the standards of journalism in the Gilgit-Baltistan region.