Child surviving earthquake lives in coma, mother forced to bring him back from Islamabad due to mounting expenses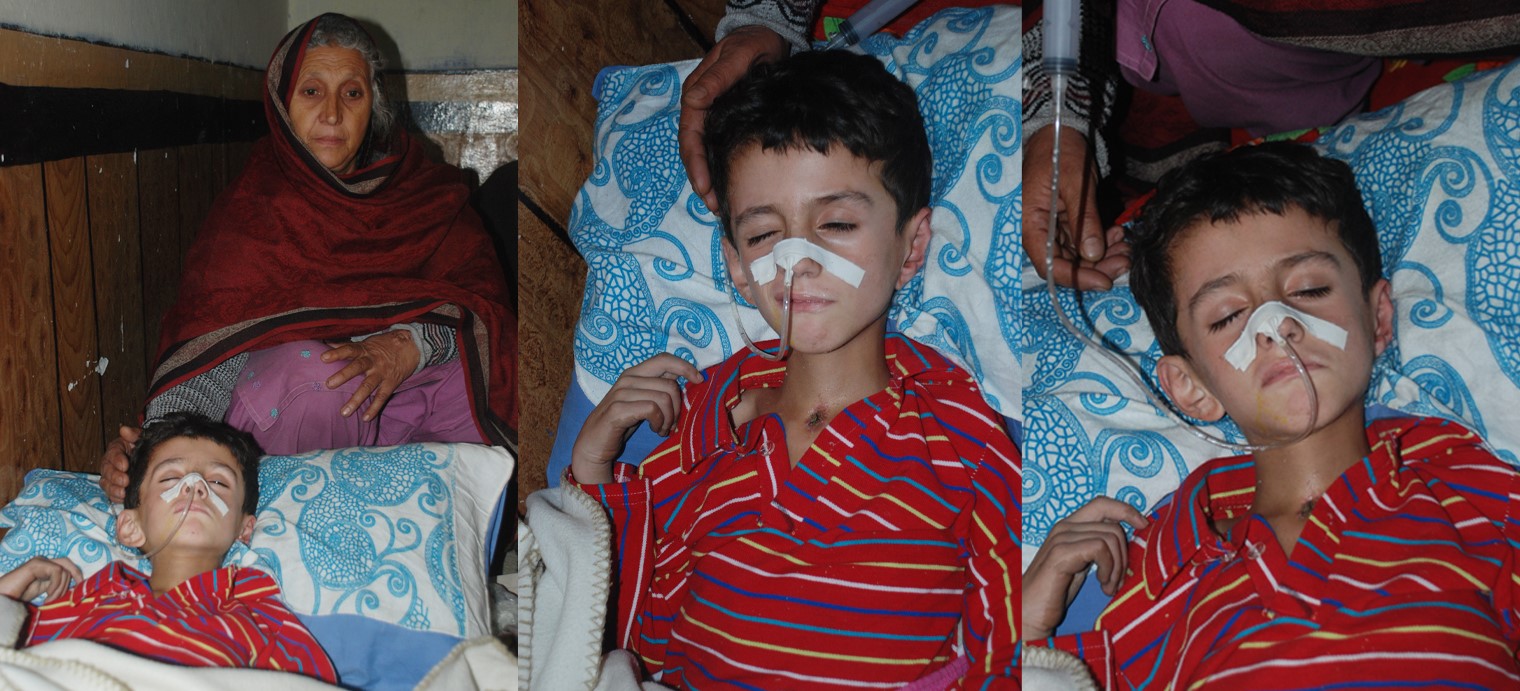 Gilgit: Eight years old Kashif from Thoi village of Yasin Valley is in a state of coma. He has been in coma since the 26th of October, when a 7.5 Magnitude earthquake hit his area. His house was among the thousands collapsed due to impact of the tremor. He was badly injured, in the aftermath of the calamity.
The government of Gilgit-Baltistan initially responded fast, airlifting Naeem to Islamabad for treatment on a chopper. The government also paid 50,000 rupees to Kashif's family to cover the treatment expenses. The compensation amount was not enough. The bills at Pakistan Institute of Medical Sciences (PIMS), Islamabad, kept mounting, forcing his mother and relatives to bring the child back to Gilgit, in a state of coma.
Kashif's father had passed away some years ago.
Now, Kashif lies static inside his home in Gilgit. The family members have no clue about what to do. They say that the expenses of treatment are too high and they cannot keep the child in the hospital. They say the money provided by the GB government was not enough, so they had to return. They also said that the government officials did not contact them after the initial help.
"Five weeks have passed since the earthquake and his condition is deteriorating. We are giving him food through a pipe", said Kashif's mother. She expressed helplessness and hopelessness. She wonders if her son will recover from the coma.
Kashif's family members have appealed for help to save his life.
With inputs by Naeem Anwar