KKH Expansion: Gojal valley neglected in distribution of compensation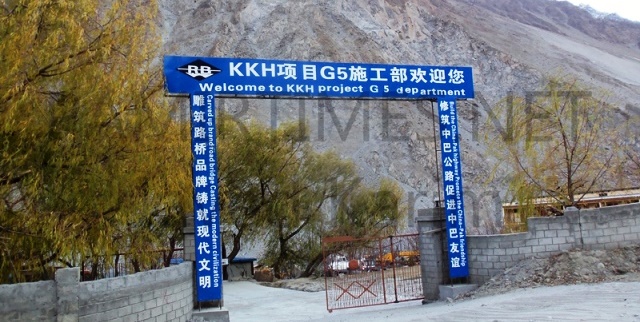 PT Correspondent
Gulmit, March 24: People affected by the KKH realignment project are waiting for NHA officials to visit the Gojal valley, Upper Hunza, to finalize the land compensation award. After numerous visits and assurances, the DC Hunza-Nagar and NHA officials have failed to fulfill their promises, leaving the landowners in a quandary.
"No decision has yet been taken for awarding land compensation to affected people from Ayeenabad to Hussani", Didar Ali, a local resident said. It is pertinent to note that this part of the valley was worst affected by the river blockade caused by the Attabad landslide disaster.
The Tehsil administration has expressed helplessness. A Tehsil official told Pamir Times that they are waiting for the NHA officials to visit the area and finalize the compensation award.
"The Deputy Commissioner of Hunza-Nagar had promised the locals during a session that the disaster affected region will be prioritized for awarding of compensation. However, it seems that the statement was merely a publicity stunt", complained Rehman Baig, another local.
On the other hand, the district administration has been claiming that speedy efforts are underway to formulate a compensation award for the Gojal Valley. However, the performance on ground shows that the progress on passing compensation awards is snail-paced.
On 27th of March 2014, compensation awards were passed for three villages of Sub-Division Nagar. After a delay of almost five months, the award for Nasirabad (Hunza) was passed. Now, on 12th of March, sources in the DC office informed that compensation for Hassanabad, Aliabad and Sheraz (Haiderabad) will be passed shortly, without mentioning any date.
The slow pace of work has irked the people of Gojal Valley in particular who have incurred heavy losses due to the KKH expansion project, as well as the destruction caused by the lake surge.
Pakistan and China plan to develop this region into an economic corridor. It remains to be seen if the policy makers and bureaucrats are really interested in resolving the genuine grievances of the locals who have been waiting for the land compensation for almost a decade.
Many locals have said that if the issue is not resolved on priority basis then they might start protest demonstrations to get their "due rights".