PPP asks CEC to conduct Gilgit-Baltistan polls under army supervision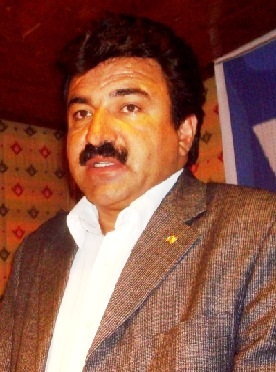 Gilgit, April 24: PPP in Gilgit-Baltistan has requested the Chief Election Commissioner to conduct the polling on 8th June under the Pakistan Army. They have also demanded a ban on all development work till the polling day, saying development funds can be used to lure voters and rig the elections.
In a letter addressed to the CEC, PPP's Aftab Haider has said that all the Returning Officers and District Returning Officers should be taken from the judiciary and that a ban should be imposed on hirings in government departments till the polling day.
The PPP leader has also said that the governor of Gilgit-Baltistan is involved in pre-poll rigging, because he is making announcements about development projects and also influencing the postings and transfers of government officials.
PPP has urged the Chief Election Commissioner of taking notice of the situation and taking all necessary measures to ensure transparency during the upcoming elections. Via GBVOTES.PK