Three people from Gilgit-Baltistan honored with awards on Pakistan Day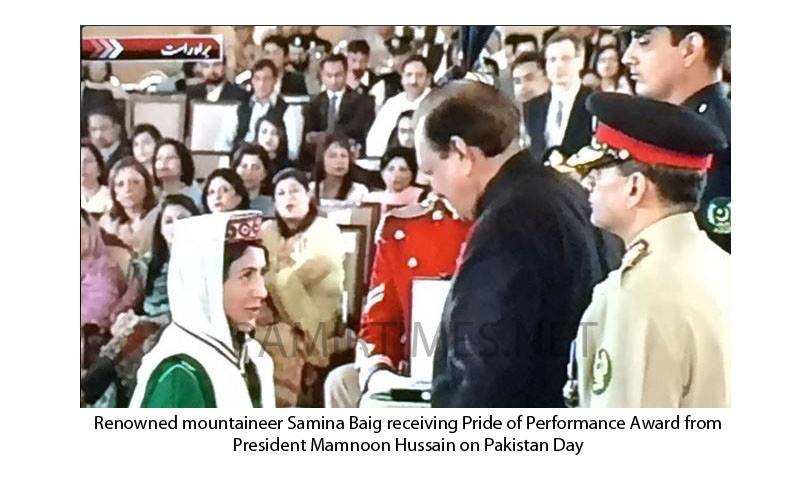 Islamabad: The President of the Islamic Republic of Pakistan conferred awards on three people belonging to Gilgit-Baltistan during the Pakistan Day celebrations. Among the awardees were Samina Baig, Deedar Ali and Mir Nawaz (Jr.).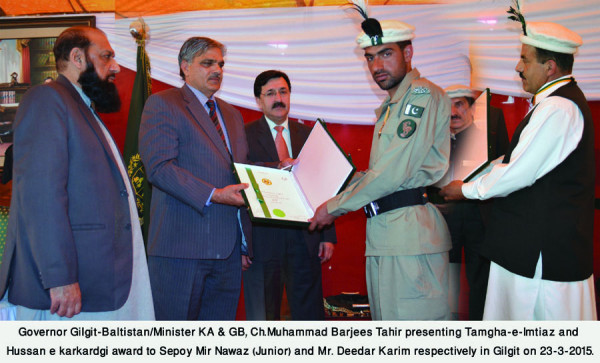 Deedar Ali, a master artisan, received his Pride of Performance Award from Governor Barjees Tahir in Gilgit. Renowned skier Mir Nawaz (Jr.) also received his Tamgha-e-Imtiaz in Gilgit from the governor.
Samina Baig, who has acclaimed global fame for her mountaineering prowess, received the Presidential Award for Pride of Performance at Aiwan-e-Sadar, Islamabad.
It is pertinent to note that Samina and Deedar are from the Hunza Valley, while Mir Nawaz is a resident of Naltar, Gilgit.