Three day First-Aid Training by PRCS concluded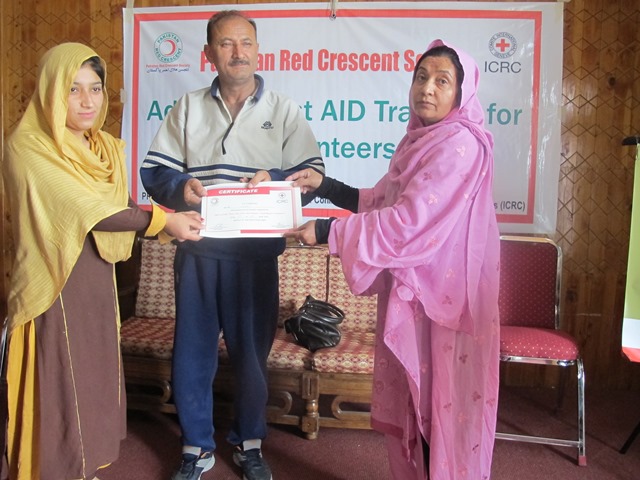 Gilgit: (PR) The Pakistan Red Crescent Society (PRCS) Gilgit-Baltistan provincial branch organized a three day advanced First Aid training for its senior volunteers, as part of its goal 'to recruit and train one First Aid Trainer at every home'.
The training was supported by the International Committee of the Red Cross​(ICRC) through PRCS National headquarters Islamabad and was attended by 25 male and female volunteers.
"Pakistan Red Crescent Society is highly committed to providing basic health and First Aid services to maximum people of the country to deal with emergencies. The training sessions and workshops are being conducted at national and regional levels in this connection," explained PRCS GB Secretary Noor-ul-Ain while addressing the closing ceremony of the training.
She said that the PRCS has started an emergency ambulance service along with a trained emergency response team which is being deployed when and where needed. She informed that PRCS had deployed a team during recent visit of Prime Minister of Pakistan to Gilgit.
Noor urged the youth of GB to come forward and joined hands with PRCS as registered volunteer and serve for the vulnerable segments of the society.