Khaplu: Dissemination seminar of five-year long educational improvement project held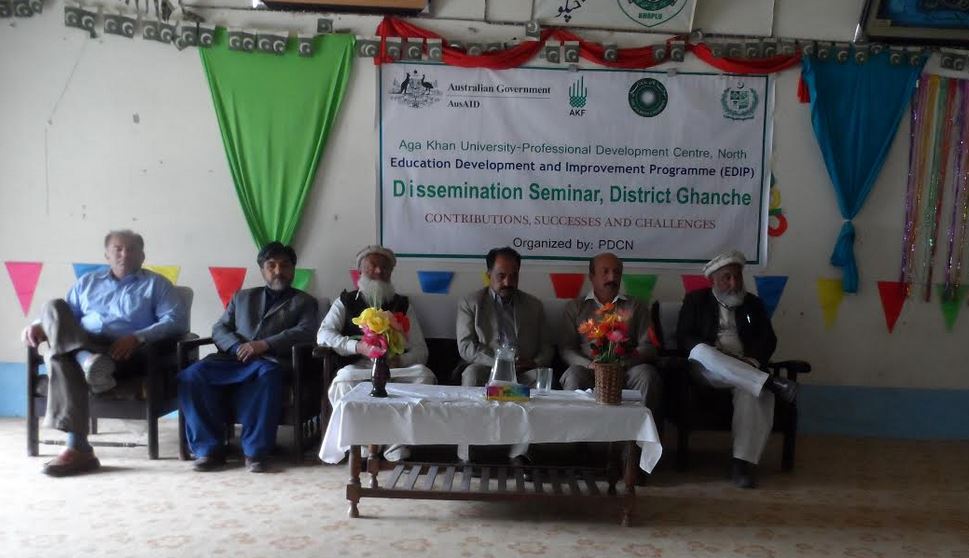 Zaheer Abbas
Skardu: Aga Khan Foundation (AKF) has been bringing innovations and improvements to the Pakistani community in different areas of need. Its programs have been focusing the rural and resource-poor remote areas of Pakistan. One of the best examples of these areas is Gilgit-Baltistan where different innovations have been brought. AKF has been implementing different projects including educational projects in the territories of Gilgit-Baltistan. One of these projects was the Educational Development and Improvement Program (EDIP). This project was implemented in all seven districts of Gilgit-Baltistan with the funding of the munificent Australian Aid through AKF and PDCN-Aga Khan University, Institute for Educational Development. In this regard, 16 schools of Baltistan region were recruited for the project; 8 from district Skardu and 8 from district Ghanche. Within district Ghanche, 4 schools were sampled from Khaplu while 4 from Machulu keeping in view the needs of the areas, community and the education department. The project worked mainly around the six pillars of whole school improvement model which are Quality of Teaching and Learning, Curriculum Enrichment and Staff Development, Community Participation, Leadership and Management, Building, Accommodation and Resources and Social, Moral Development and Health Education.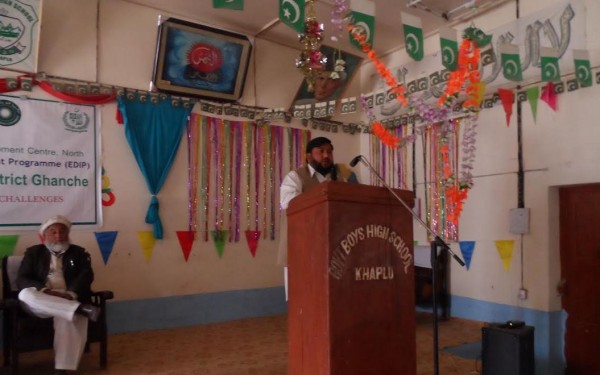 The project has now completed its five years. In connection with EDIP programs, a seminar was arranged in High School Khaplu Ghanche for the dissemination of the successes and challenges of EDIP in Ghanche. In the seminar, Mr. Sharifullah and Mr. Sultan represented the PDCN. Deputy Director Education Ghanche Mr Wajid, AEOs and other officials of education department, head teachers, teachers and a large number of community members participated in the seminar.
PDCN representatives and head teachers of the district shared their areas where EDIP has brought novelty and development. For instance, they shared that students' confidence level has now improved significantly. Similarly, teachers' attitudes towards their students are now more caring and they have positive and strong relations with their students. Likewise, teachers have developed better classroom management skills and strategies which have resulted in effective classroom teaching and learning. A head teacher shared that the involvement of parents in schools improvement has increased because of the intervention in community mobilization. In short, the participants of the seminar were self-assured in sharing that the EDIP Project was quite successful in their district in every respect.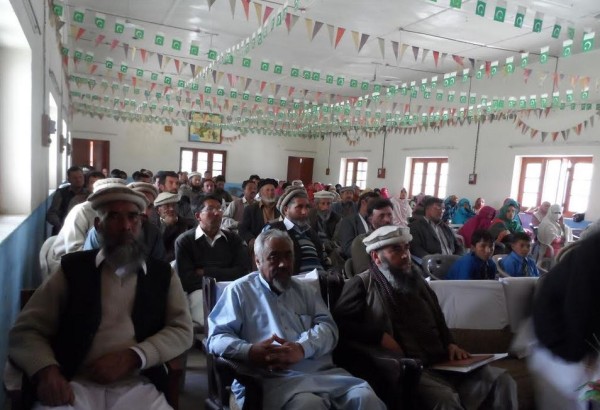 In including their remarks, the participants and the officials of the education department shared their gratefulness and appreciation to the generous donors, Aga Khan Foundation and PDCN for their generous funding, support, facilitation, honesty and sincerity for the people of district Ghanche. They shared that this EDIP project has developed eternal and unending relations with PDCN-AKU-IED and AKF. They hoped for continues support of PDCN and AKF in future too.