Promoting Volunteerism: PRCS GB organizes youth camp at Rama, Astore Valley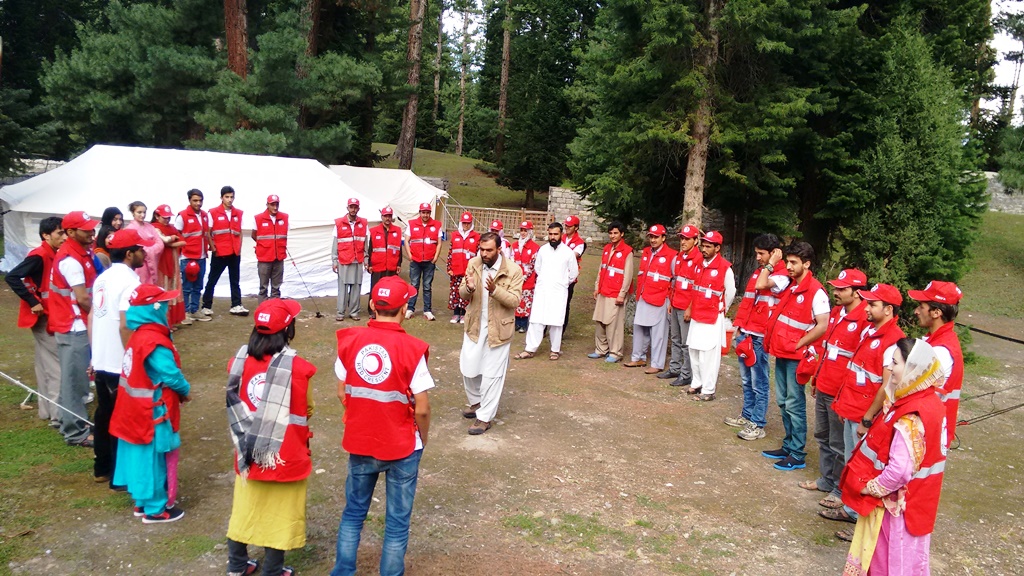 Gilgit: The Pakistan Red Crescent Society's (PRCS) Gilgit-Baltistan provincial branch organized a six-day long Provincial Youth and Volunteer Camp at Rama, a picturesque tourist resort located in Astore District. The camp, themed "Young, Global and Active", continued from 27th to 31st of August.
The camp was attended by 40 male and female volunteers representing all districts of Gilgit-Baltistan which was aimed at to engage youth in positive activities and to promote the spirit of volunteerism among them.
Participants of the camp have been taught about the global Red Cross Red Crescent Movement, its Fundamental Principles, Disaster Management, First Aid, Emergency Response and Youth and Volunteering followed by an international standard training module along with practical exercises of all sessions.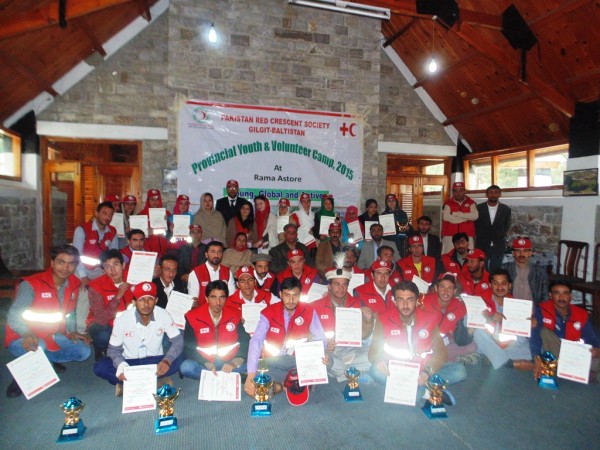 Speaking at the closing ceremony, PRC GB Chairman Muhammad Wali said that volunteerism is the true spirit of Islam quoting the holy verse of Quran "He who saved one life-it is as if he had saved mankind entirely".
He said that the Pakistan Red Crescent has been working to promote volunteerism among the youth so that they could be able to help the helpless during disasters and other emergencies across the country as the organization itself is a voluntary relief society acting as an auxiliary body to the government in humanitarian services.
"Gilgit-Baltistan being a disaster prone area needs a trained volunteer crop to cope with disasters and emergencies hence for the PRC stresses on capacity building of community volunteers" said the Chairman.
"Pakistan Red Crescent Gilgit-Baltistan chapter has more than 17000 registered volunteers out which 5000 have been trained in various fields including disaster management" said PRC Provincial Secretary Noo-ul-Ain while addressing to the closing ceremony.
She said that the PRC GB chapter has played an active role in providing relief to the victims of recent floods across Gilgit-Baltistan with the help of its selfless volunteers and this humanitarian journey to be continued followed by the mandate and Fundamental Principles of the global Red Cross Red Crescent Movement.
Noor urged the participants to disseminate the mission and spirit of volunteerism among the youth at community level so that maximum people to be benefited from services of the organization.
Meanwhile, Deputy Commissioner Astore Umer Sher Chatta, Director Education Gilgit region Majeed Khan and other officials have visited the PRC youth camp and escalated the camp activities.