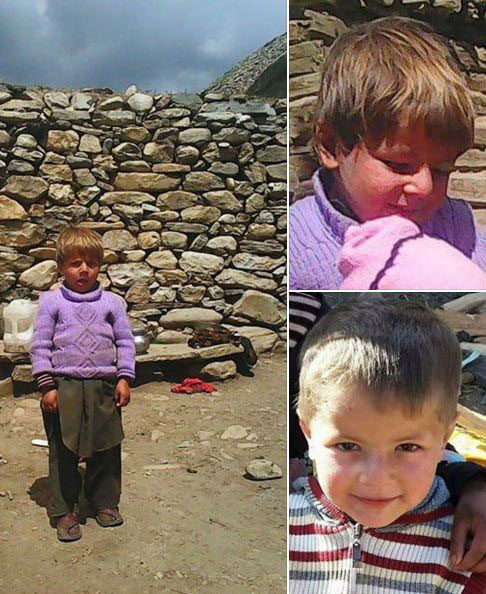 With reporting by Abdul Rehman Bukhari
Gilgit: Four year old Ahmad had been brutally killed with sharp-edged weapons before his body was dumped in a forest near Chilas. This was confirmed by Diamer's Deputy Commissioner and another official of the GB Home Department, who said that more details will emerged after a forensic report is received from Lahore.
It is pertinent to note that many people, including GB Food Minister, had blamed Jinnat (a super-natural being) for the death of the child. Ahmad's parents had also blamed the Djin for the brutal death of their child, based on 'evidence' provided by an exorcist they had approached after their child went missing 'mysteriously'.
Police will register a FIR and start thorough investigation after the Lahore based lab send the forensic report, said DC Diamer, while talking to Pamir Times.
Read also: Chilas: Brutally tortured body of 5 yrs old kid found after 11 days
The theory of the child being killed by "Jinn" had spread like a wildfire. The child was buried without any medico-legal procedures. Later, on the insistence of the media and the civil society, the body was exhumed and samples sent to the forensic lab for investigation.
Whether or not the police will investigate potential cover-up efforts, by people involved in spreading the Jinn theory, remains to be seen.