Gilgit-Baltistan and Alpine Wetland Complex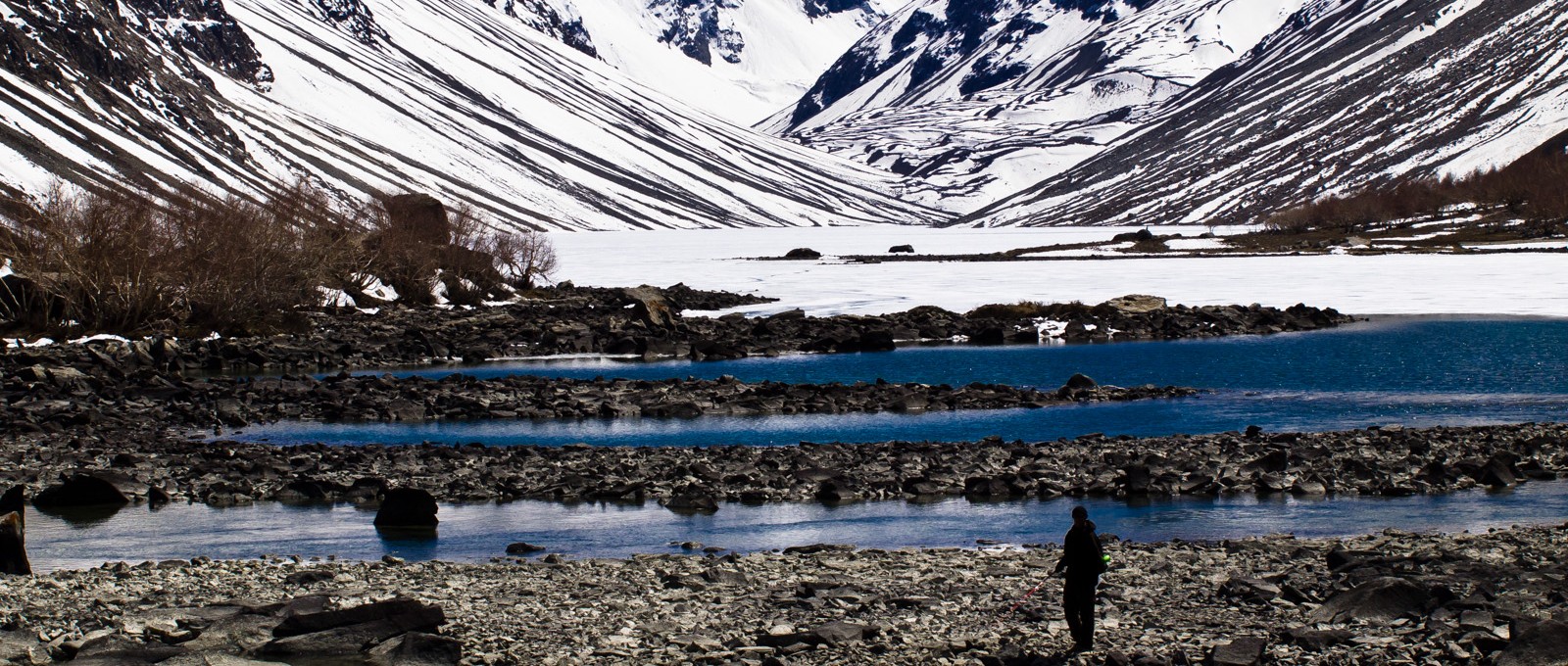 By: Ahmed Wali Khan
The Himalayan, Karakorum and Hindu Kush mountain ranges consists of more than two hundred high altitude wetlands in the region of Gilgit-Baltistan and they are enacting key role in the local communities, livestock and biodiversity of Gilgit Baltistan. These wetlands are the main sources of fresh water in the region with diverse and unique flora and fauna. Therefore, there role and importance cannot be ignored while relating it with climate change and eco-tourism on the one hand and their impact on eco system in that particular area on the other.
Climate Change is one of the serious threats to water availability for alpine wetlands since increasing temperatures will increase the rate of glacier shrinkage. In short there could be an increase in flows available in the Indus system as the glaciers melt, even to the extent of increased risk of flooding which is a common phenomenon in the whole region during summers. In the longer term, because of reduced glaciers there could be less water available for alpine lakes and the Indus River and its wetlands. Climate Change is likely to increase climate unpredictability – high rainfall and storm events will become more frequent. Climate change threatens to decrease water availability in Pakistan as a whole.
The Government of Pakistan is signatory to international agreements like Ramsar Convection on wetland protection signed in Ramsar, Iran in 1971. As of March 2013, there are nineteen Ramsar sites, covering an area of 1,343,627 hectares (3,320,170 acres) in Pakistan.  The important point to highlight here is that there is not a single alpine wetland in the whole Gilgit Baltistan declared as Ramsar site. It is unbelievable why GB government and international conservation organizations working in the region have failed to include single alpine wetland in the Ramsar Convention? It shows lack of understanding and commitment to deal with climate change and related issues.
It is imperative to understand that alpine wetlands like Ulter Lake, Gahkuch Marshland, Handrop Lake, Karfaq Lake, Naltar Lake, Qurumbar Lake, Rama Lake, Rush Lake Shandoor Lake, Shimshal Pamir, Sheosar Lake and Deosai National Park of the GB region are the most important in terms of their ecology, biodiversity and eco-tourism.  These alpine lakes not only need special attention for conservation but also effective utilization through innovative eco-tourism techniques in Gilgit-Baltistan to benefit local communities. During summer season a large number of local and international tourists visit these alpine lakes. That is why is very essential to have well trained staff in concern government line departments to manage flow of tourists by providing awareness regarding their visit and area, without upsetting flora and fauna of the alpine lakes. Concern government departments should play leading role to control inflow of tourists through different modern methods in providing guideline regarding their luggage to avoid plastic material which could directly affect the local environment.
Shandoor Lake in District Ghizer and Sheosar Lake located in Deosai National Park in Baltistan are under high pressure due easy access through roads and high inflow of local tourists who visit these lakes during summer season, and annually local polo festival is arranged in Shandoor Lake, which is directly effecting the ecology and biodiversity of the lake. Every year thousands of people attending Shandoor festival for days in the area without appropriate arrangements. This is very serious issue and needs attention and measures to tackle it. Since livestock of the local area is directly affecting the local environment in the region especially alpine lakes because livestock is increasing with high rate throughout the region and there is no appropriate control over free grazing and no system of alpine pasture management. Cumulative result of these developments appears in the shape of negative environmental impact.
The incumbent Government of Gilgit-Baltistan should pay special attention in this regard and resolve boundaries issues with KP provincial government. Currently two major Alpine wetlands with international signatories are in limbo due to boundaries issues with KP. These are Shandoor and Qurumbar lakes in district Ghizer. These lakes are connected with District Chitral in KP, but due to provincial boundaries issues within two different GB and KP governments, it is very difficult for international conservation agencies to intervene and conduct activities related to conservation.
Unfortunately there is not policy in Gilgit-Baltistan related to Alpine wetlands. So far no legislation has been done by Gilgit Baltistan Legislative Assembly. Because of this, there is no appropriate regulation which is directly affecting efficiency of government line departments. GBLA assembly should enact its role in establishing Provincial Committee for drafting provincial legal and policy shortcomings. It is important for GBLA assembly to take matter very seriously. It will not only secure precious natural resources for our posterity. Otherwise the commitments will remain on papers whereas the situation on ground continue to aggravate.
The contributor is a development consultant based in Islamabad. Email: awk83@hotmail.com