Earthquake Aftermath: 428 houses completely destroyed, 2787 damaged, in Gilgit-Baltistan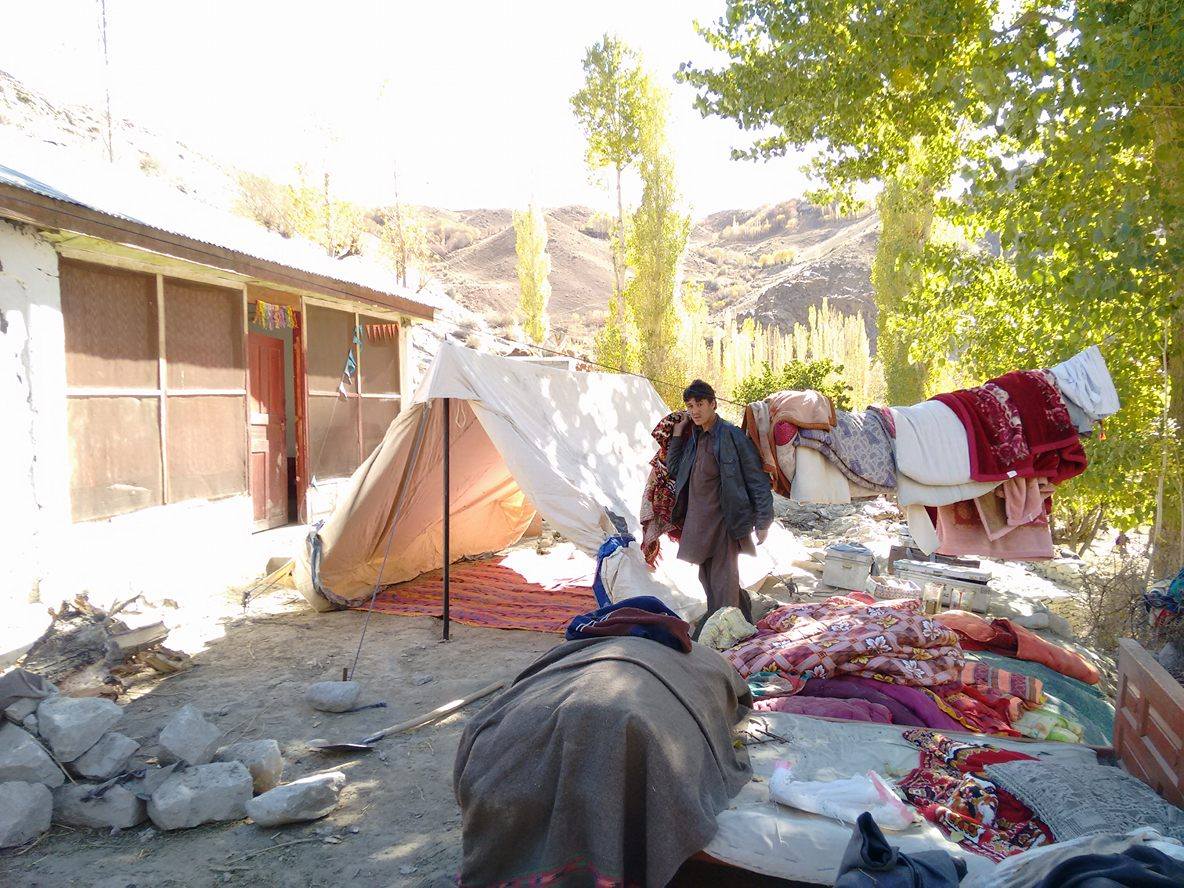 Gilgit; 428 houses have been completely destroyed and more than 2787 partially damaged as a result of the 7.5 magnitude earthquake that hit Pakistan on 26th of October. The government has provided more than 700 blankets and an almost similar numbers of tents to the affected people in the region. Families of 14 deceased individuals, and 16 injured ones, have received the monetary compensation announced by the Prime Minister. Other items provided to the affected people include 200 slippers, 50 jackets, 500 sweaters, among others.
These statistics were released by the GB governor's secretariat today. Goveror Barjees Tahir said commended the government for responding to the disaster. He has also appreciated the role of various NGOs busy in providing relief to the disaster hit people.