Chilas: Jirga formed for recovery of kidnapped SCO officials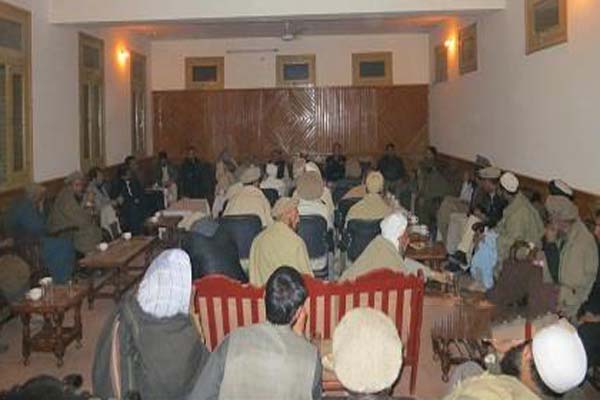 Chilas/Islamabad: A 40-member strong Jirga (council) comprising religious, social and political leaders from Darel and Tangir Valleys has been formed to help the government in recovery of two people kidnapped two days back. The Jirga will tour the different villages and valleys of the semi-tribal Darel and Tangir valley, and try to find out whereabouts of the kidnappers and the kidnapped.
According to Shahab Ghauri, a Chilas based journalist, the decision to form the Jirga was taken today in Chilas, Diamer's district headquarters.
If the Jirga fails to find out the kidnapped SCO employees, then the Pakistan Army might be called in to conduct an military operation in the areas where the kidnappers are suspected of hiding.
An engineer and a technician (Operator) of the Special Communications Organization were abducted from Darel Valley two days back by a group of at least a dozen people.
The region's police force has been hunting down the kidnappers but so far no trace of them has been found.
and