Gilgit: Nine students of KIU booked for assaulting, injuring, professor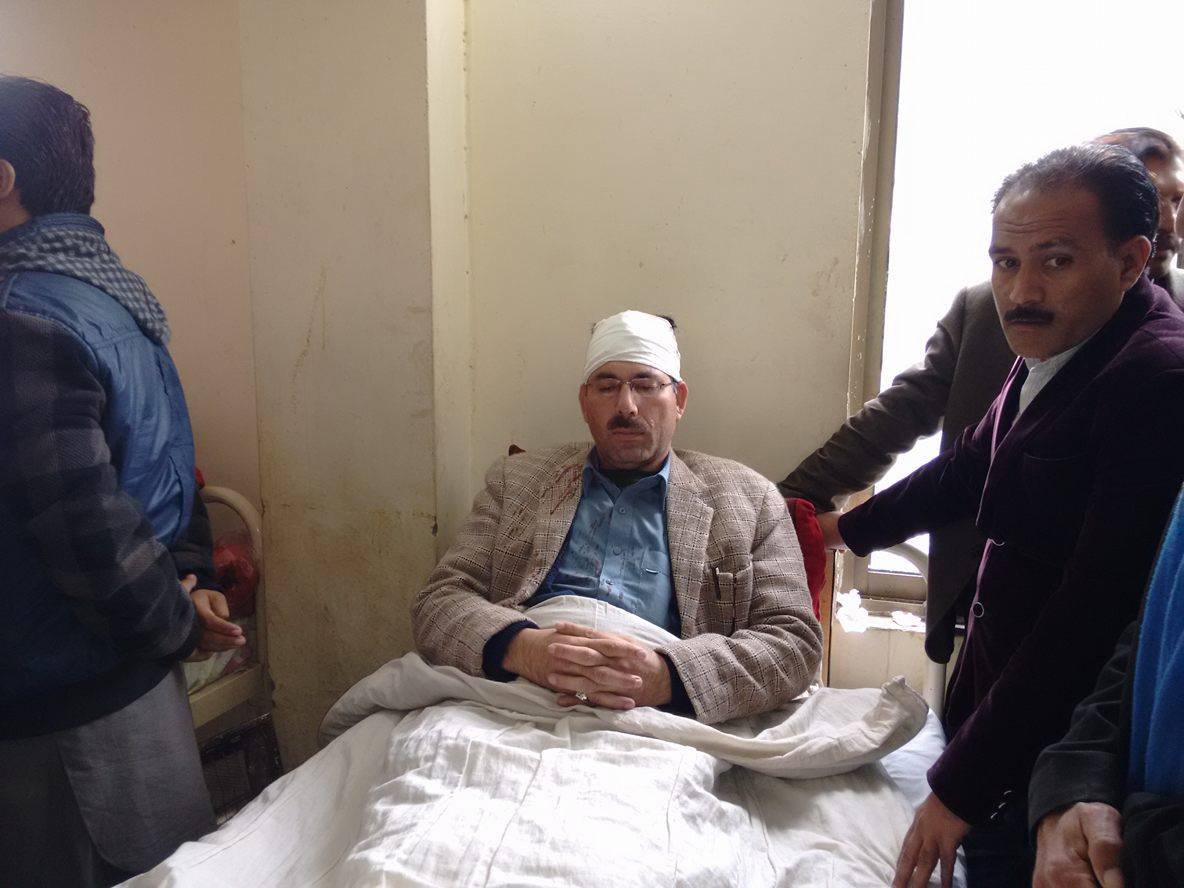 Gilgit: Nine students have been booked by the Karakuram International University Police on charges of attacking and injuring Dr. Shah Nawaz, Chairman of the Department of Agriculture and Food Technology, in his office earlier today. Some of the students have been arrested, while raids are being conducted to capture the rest.
According to details shared by Dr. Shah Nawaz (click to read his profile on KIU website), he was sitting inside his office when a group of men, some wearing masks, entered the building, locked its doors, and attacked him with batons and iron rods. Professor Shah Nawaz sustained injuries on his head and other body parts.
The attackers reportedly fled after beating the professor, who was quickly shifted to the City Hospital for treatment. The professor said that he could recognize some of the assailants. According to the widely read daily newspaper K2, the Professor has in his application to the police alleged that the attackers were from ISO, a religious students group. Officials of the student group could not be reached immediately for comments on the allegation.
Talking to the media, the professor said that the attack is linked to issues surrounding a religious event held one day ago by the KIU administration. He said that the university administration had decided to organize the event on its own, instead of allowing a particular group to organize it.It is pertinent to note that in the past students groups have clashed at the KIU and in another college in Gilgit city on commemoration of this religious day.
Questions are being raised about the effectiveness of the security apparatus at the university which has, in the past, seen violent clashes between rival groups of students on a number of occasions.
Chief Minister Hafeezur Rehman has said that the attackers will be dealt with iron hands, and that this government has a zero-tolerance policy towards terrorism. He has said that the KIU cannot be turned into a ground for sectarian battles.
There are reports that the attack may have been conducted in relation to a religious gathering held a day earlier at the university campus.
Meanwhile, police have filed cases against 9 people, including Ibrar, Sher Abbas, Zulqarnain, Mushtaq, Ali Waris, Ali Mehdi, Sajjad Raza,Mushtaq and  Muhatasam Abbas.
Qazi Nisar of the ASWJ and Maulana Khalil Qasmi have condemned the attack, calling it an act of terrorism and demanding trial of the accused under the Anti-Terrorism Act.
Also Watch This Report by Abdul Rehman Bukhari