International Snow Leopard Day celebrated in Hoper Valley, Nagar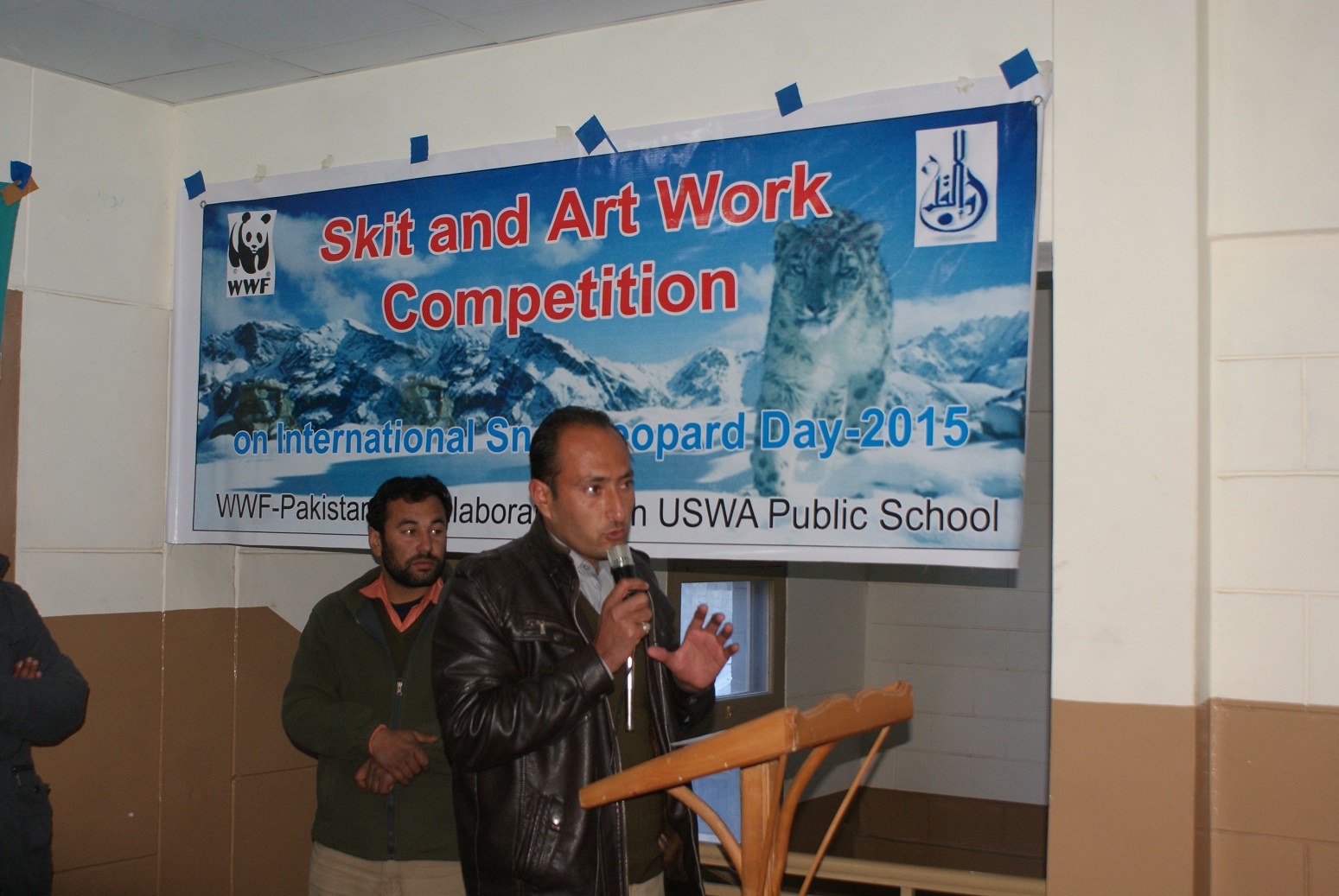 Gilgit: WWF-Pakistan in collaboration with Uswa Public School Hoper and Hoper conservation and Development Organization celebrated International Snow leopard Day-2015 at Uswa Public School Hoper valley, District Nagar. 
Gilgit, November 18: WWF-Pakistan jointly with Uswa Public school and Hoper Conservation Organization (HCDO) Hoper valley Nagar organized an awareness programme on "International Snow Leopard Day" for the local youth, students, teachers and livestock herders under the framework of "Asia High Mountain Project (AHMP)" at Uswa public school Hoper valley. The purpose of the awareness programme was to impart knowledge about importance of Snow leopard for the health of high altitude pastures.
Primary objective of the programme was to improve knowledge and understanding about endangered Snow leopard, particularly the role of Snow leopard in maintaining the ecological health of alpine and sub-alpine pastures. An art competition entitled "Importance of Snow leopard for a healthy ecosystem" was organized among schools of Hoper valley. Some 21 groups from 8 different schools participated in the art competition and displayed their art. More than 300 students, teachers and herders, mostly male and female youth from the locale participated in the programme and were benefited.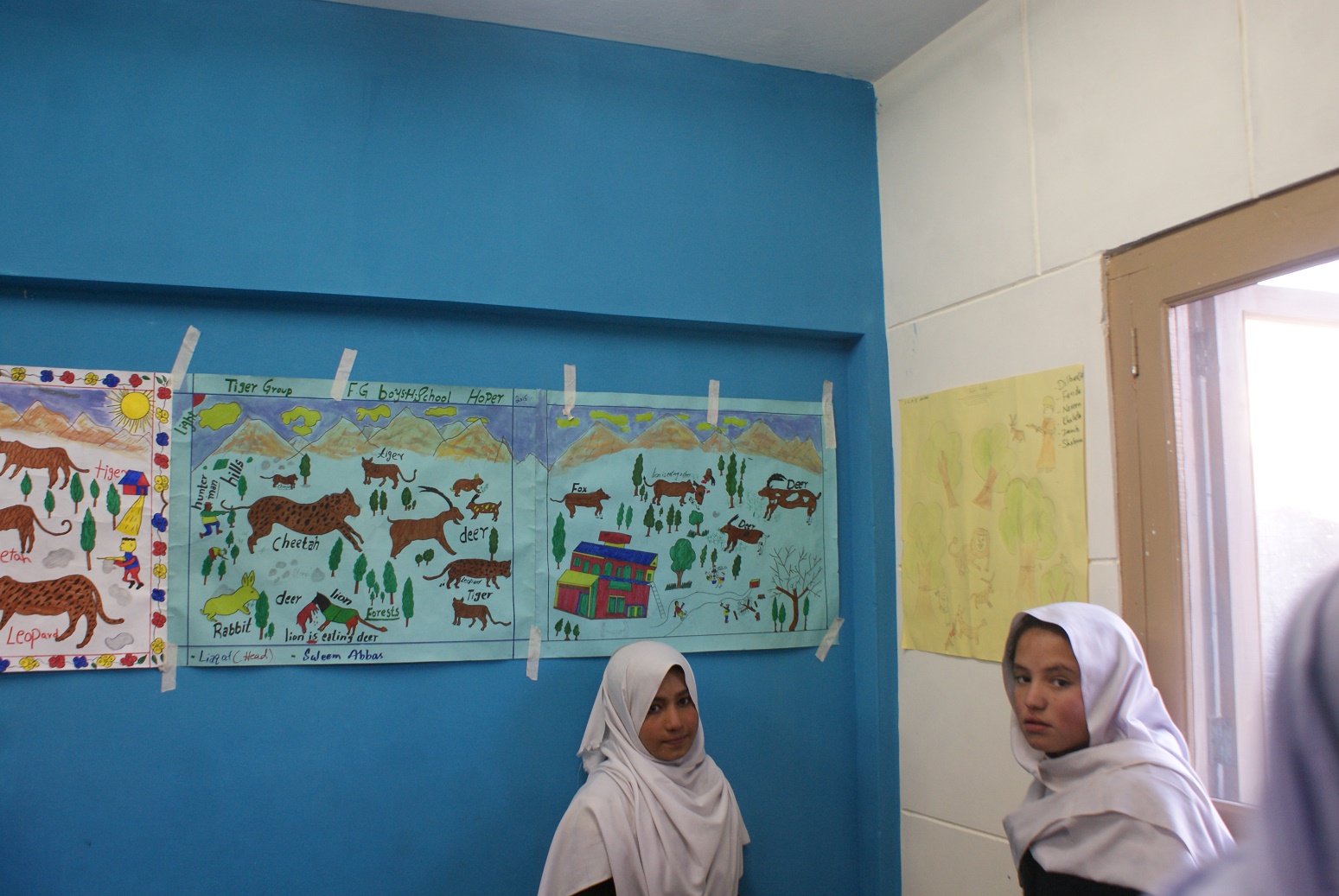 Lion group from Uswa public school got first prize, Cheetah group from Federal Government Boys High School Hoper got second prize while Deer group of Girls Middle school Hakalshal got third prize. First and second position holders were awarded P-4 computers as a token of appreciation.
According to Saeed Abbas, Conservation Officer WWF-Pakistan, The snow leopard is the symbol of Asia's high mountains, plays a vital role as the indicator of ecosystem health in the harsh terrain it shares with many other species of wildlife and increasing communities of pastoralists. It is also increasingly endangered across its range due to a number of threats, including climate change, habitat fragmentation, reduction of prey base and killing of snow leopards due to retaliation that is why in Pakistan only 200 to 350 snow leopards are left alive in wild despite of a large habitat (80,000Sq. km).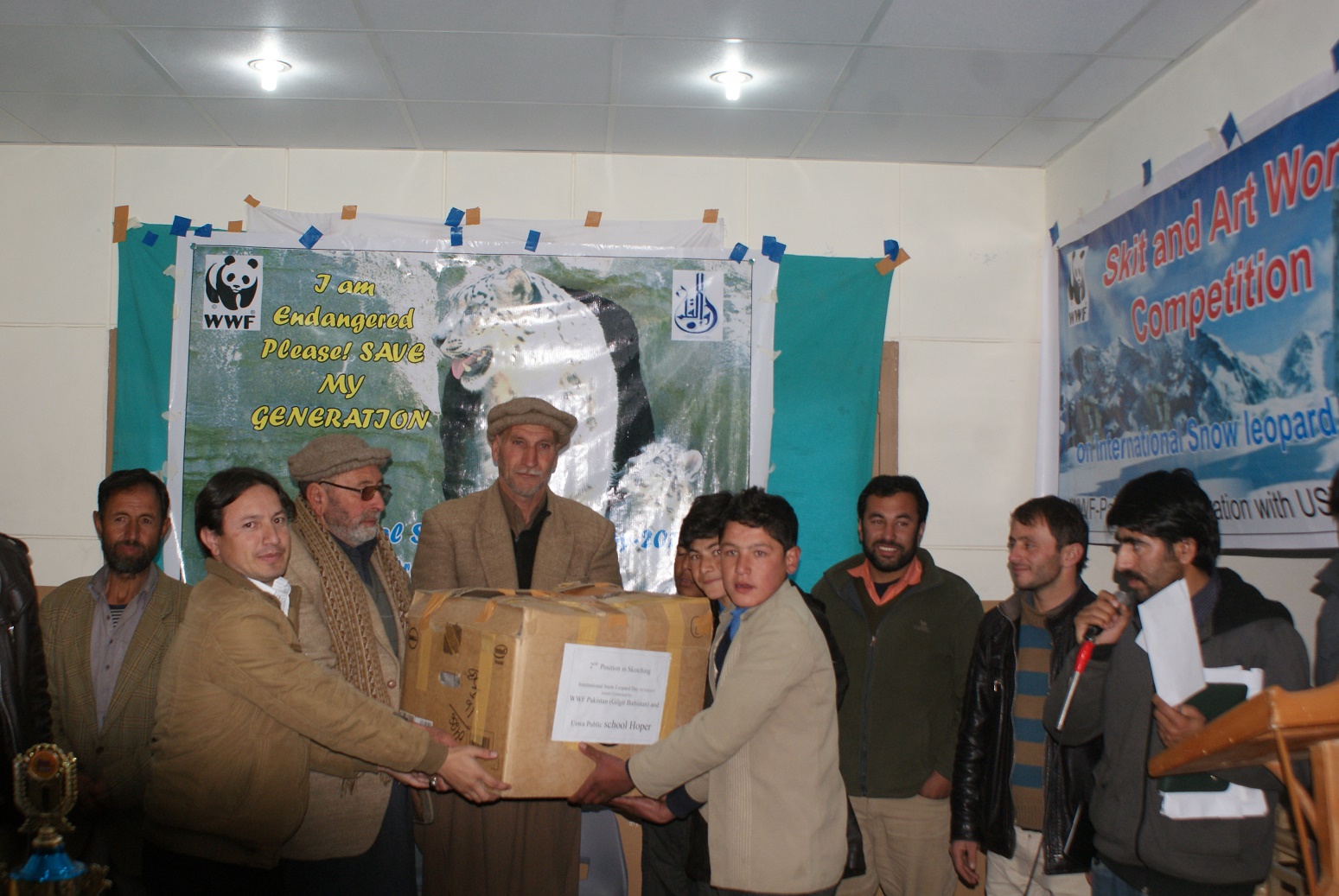 Mr. Shahid Hussain Nayab, principal Uswa public school Hoper and Amir Hamza, Chairman HCDO emphasized on conservation of endangered and iconic snow leopard and wildlife species and thanked WWF-Pakistan for organizing such noteworthy events for the local communities.
Participants were given prizes and certificates at the end of workshop.