7 missing, three dead, as passenger van falls in the Chitral river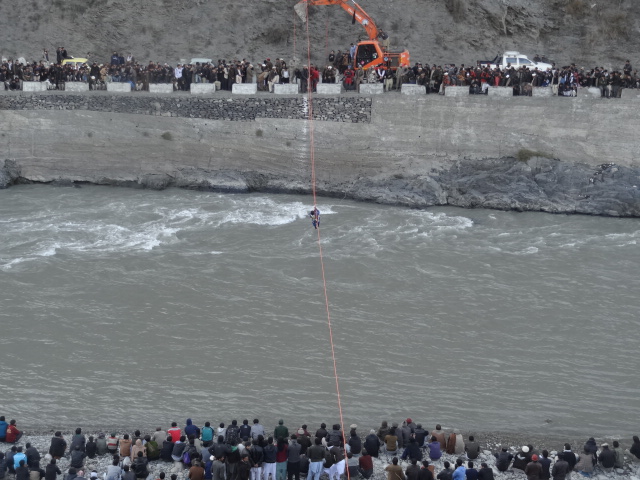 Chitral: A passenger van coming from the Garam Chashma village fell in the Chitral River today. Three dead bodies were recovered from the river after the accident, while search for seven more people was underway till filing of this report. One woman was safely rescued.
According to details, the van carrying more than a dozen passengers fell in the Chitral River. Dead bodies of three passengers were recovered from the river, however no trace could be found of at least seven passengers traveling in the vehicle. There are conflicting reports about the exact number of passengers. Proper records of passengers traveling in local vehicles is not kept by the transporters.
A one year child was among the thee dead bodies recovered from the river.
Officials of the district administration, police, Chitral Scouts and Focus Humanitarian Assistance were taking part in the search and rescue efforts.
Locals have expressed anger and frustration saying the area where the accident took place had been affected by floods during 2015 summer. They said that the district administration and provincial government has failed to repair the roads, putting lives of thousands of people at risk. They have protested against the 'apathy' and 'carelessness' of the elected representatives.
More details are coming in.