Spare the rocks – stop the pollution!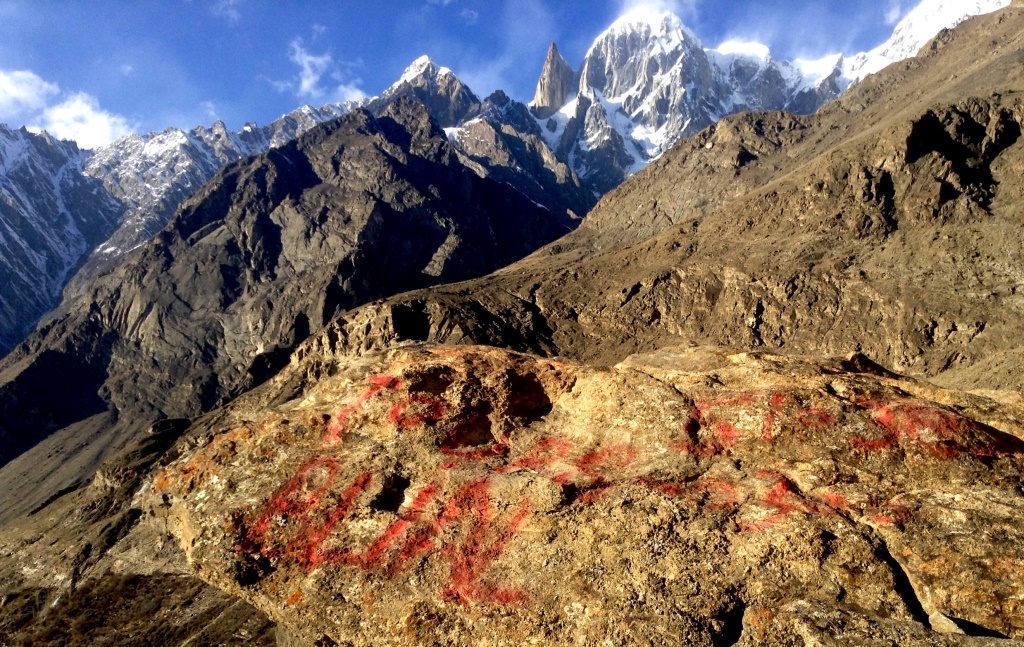 Some tour operators and locals are defacing the rocks in Duikar, a famous tourist spot in the Hunza Valley. They are painting their names and phone numbers on the rocks, probably to promote their business, but their 'promotion' tactics are damaging the natural beauty of the rocks and the surroundings.
This practice is also common in other parts of Gilgit-Baltistan. Senator Talha Mehmood's name and designation can be seen painted on rocks along the length of the Karakuram Highway.
It is an eye-sour and annoying. This needs to come to an end. Nobody is interested in your name and designation. Print a business card, or launch a website, if you want to promote yourself or your business. Don't pollute the region.