Cleanliness drive held in Goharabad village of Punial, Ghizer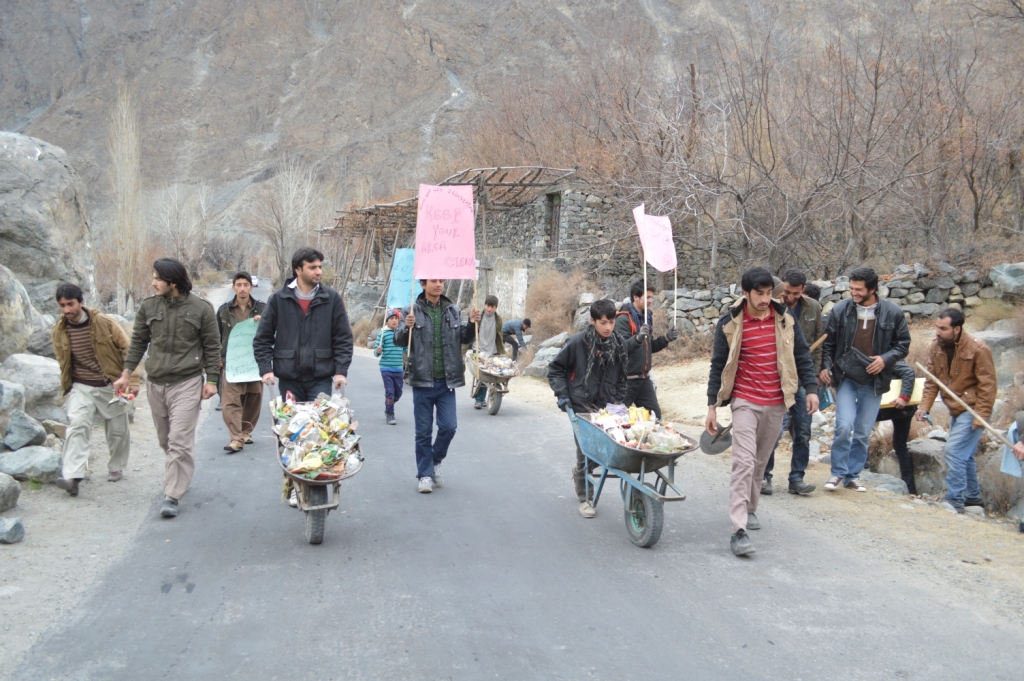 Punial: Goharabad Youth Organization, a youth organization of Goharabad village of Punial Tehsil, observed December 6, 2016 as Annual Cleanliness day.
An awareness walk was arranged on this occasion that went through the streets of the village and ended in the main market.
Litter and garbage spread in the streets and main bazaars were picked up and dumped away from residential areas. Main water channels and drainage system in the main bazaar and village were also repaired and cleaned up.
The youth activists held play cards in their hands that were inscribed with the words "protect your environment, cleanliness makes half part of faith," and other words related to importance of environmental protection and hazards of pollution.
A gathering was arranged after the walk and cleaning of the village. Local shopkeepers, youth leaders and village notables participated and addressed the gathering.  They appreciated the youth spirit for doing healthy activities and pledged their full support in such positives steps.