Football tournament concluded in Central Hunza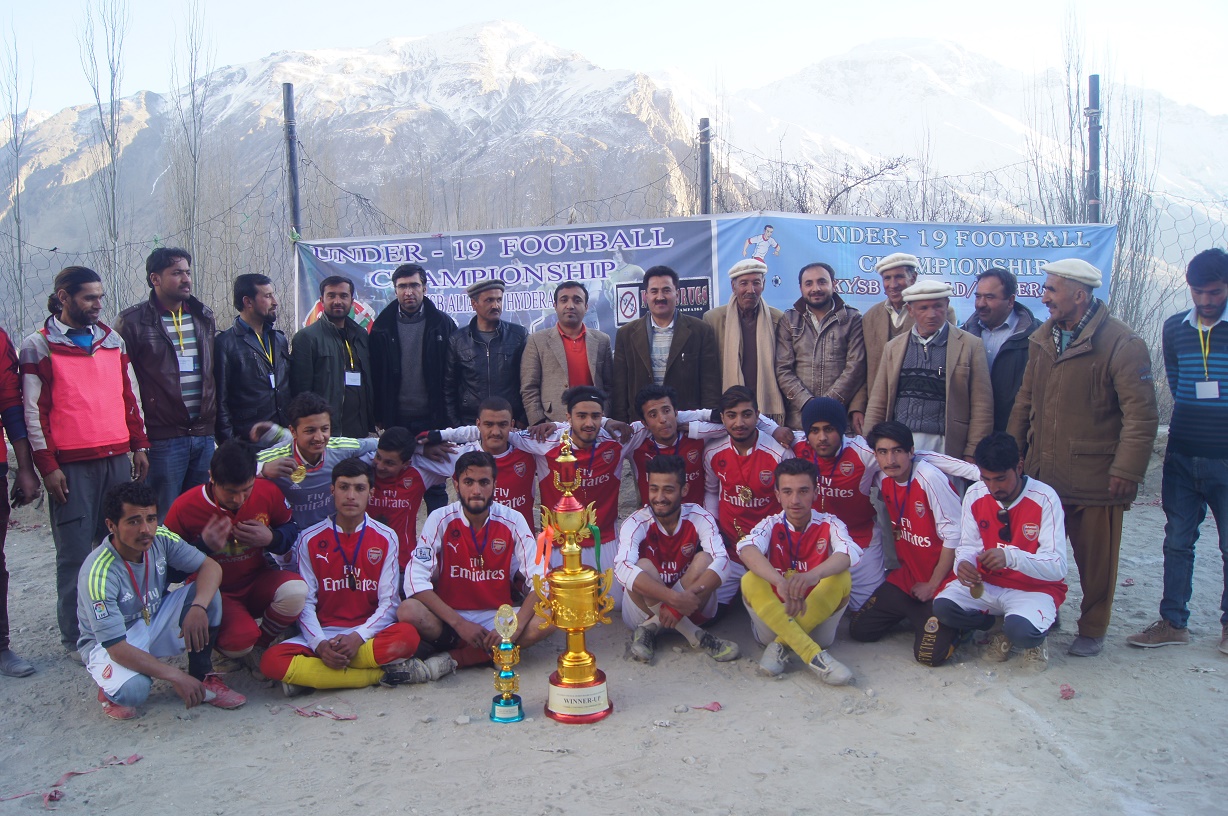 Hunza: Aga Khan Youth and Support Board for Aliabad and Haiderabad conducted a football tournament in collaboration with Karakurm Area Development Organization in the central Hunza.  12 teams all over the central Hunza participated in this tournament and two teams Al-Saba Scout group Dalat Aliabad and united scouts group Hassanabad played the final. The two teams played with great energy and enthusiasm, with United Scouts Group Hassanabad winning the title.
Kamal u Din, Chief Executive Officer of KADO, was the chief guest, while the guest of honour was Mr. Shide Karim, President Ismaili Local Council for Aliabad and Haiderabad.
Kamal u Din praised AKYSB's outstanding efforts for engaging  the youth in constructive activities; he also promised that KADO will conduct all Hunza football tournament in collaboration with the local government administration in 2017.
In the end, shields and medals are distributed among the teams and players.