Heavy snowfall in Chipursan Gojal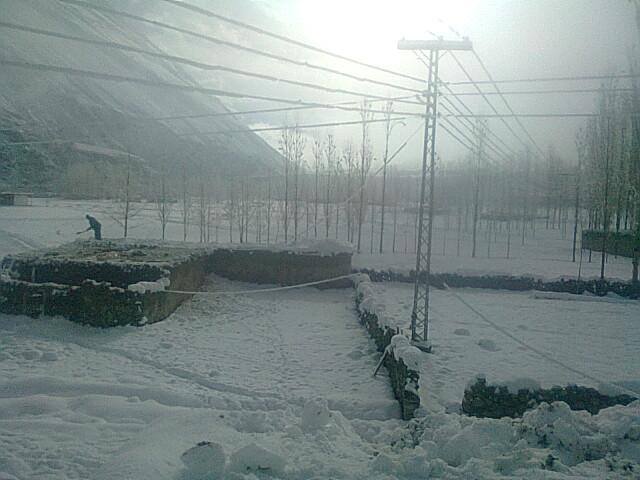 By Shehzad Khan
Chipursan, Hunza:    Life in Chuprsan valley of district  Hunza is in a standstill. It has been raining and snowing  here for more than three days continuously like other parts of Gilgit-Baltistan. Roads, power and telecommunication infrastructures are badly damaged.  The valley is virtually disconnected from other parts of the region as the only jeep-able road has been blocked at various locations due to landslides. The valley could hardly  be reached by mobile network for three days.
There has not been any  human causalities  but people's  houses and other properties have been damaged badly. In most places the snow accumulation has exceeded 18 inches. The snow has stopped now but risk of flash floods and avalanches is still imminent. People living close to slopes and hills have been moved to a safer location by local volunteers. People around the country and abroad can reach their  relatives now.
The  only cellular network SCOM is open for sometime but due to lack of power it might be hard to communicate in the coming days.