Scholars, researchers, development practitioners gather in Berlin to discuss 'Pamirs at crossroads'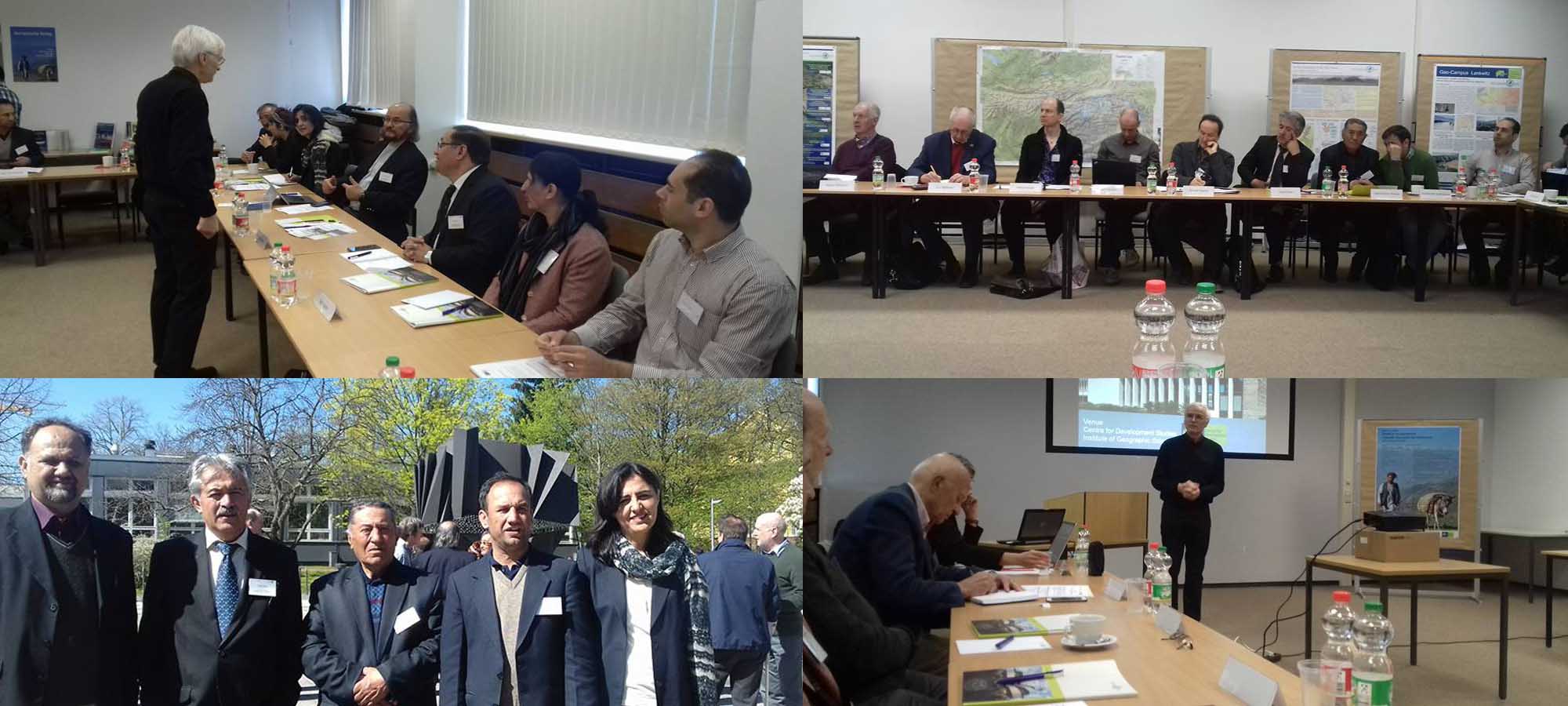 Islamabad/Berlin: A three-day symposium titled "Pamirs at the Crossroads – Changing challenges and perspectives" is underway in Berlin, Germany. Organized by the Freie Universitaet Berlin's Institute of Geographical Sciences, the symposium is being attended by development practitioners, scholars and researchers from Afghanistan, Tajikistan, Kyrgyzstan, Pakistan, Switzerland and Germany. PhD students from the Center for Development Studies, Institute of Geography, Berlin University, are also attending the event.
Topics under discussion include Challenges for resource maintenance and utilization, Education and mobility,  Experiences with regional development and Knowledge generation and heritage preservation.
Professor Hermann Kreutzmann, Chair of Human Geography and Head of the Centre for Development Studies, Freie Universitaet Berlin, started the session by welcoming the participants and explaining the objectives of the round-table discussions. It is pertinent to note that Professor Hermann, who has spent decades studying the mountain communities around the Pamir mountains, has recently written a book titled 'Pamirian Crossroads – Kirghiz and Wakhi of High Asia'. 
Keynote speeches were about 'The life and career of Haji Rahmankul Khan', delivered by M. Nazif Mohib Shahrani – Professor of Anthropology, Central Asian and Middle Eastern Studies, Indiana University Bloomington, IN, and, 'Life in Ulupamir Köyü', delivered by Muhammet Ekber Kutlu – Professor at Yüzüncü Yıl University, Van). 
Haji Rahmankul Khan, a Kirghiz chief, had fled from the Pamirs of Afghanisntan to Pakistan along with more than 1300 of his people, after Marxists captured Kabul in 1978's Saur Revolution. The exodus occurred because Rahmankul Khan had opposed the Communists in the past, and he feared a backlash from the new rulers of Kabul.
The participants will visit Pamir related exhibits in the Central Asian Collections of the Dahlem Museum. They will also visit the German Parliament on the last day of the event, i.e. 23 April.
This gathering of minds in Berlin is an important occurrence in the modern history of the Wakhi and the Kirghiz people living in and around the Pamirs.
From Pakistan, the participants include Majeed Khan, Director of Education for Baltistan, Muzaffaruddin – CEO of AKRSP, Nusrat Nasab – CEO of FOCUS Pakistan, Ghulam Amin Baig, renowned development expert and activist, and Nazir Ahmad Bulbul, the iconic Wakhi poet, educationist, cultural and language activist, and community leader. Muhamamd Ismail, a leading development professional from Chitral is also attending the three-day event.
Photographs taken from Facebook. Programme details can be checked HERE