5 Interesting and Easy Tips to Help Guest Houses Increase Revenue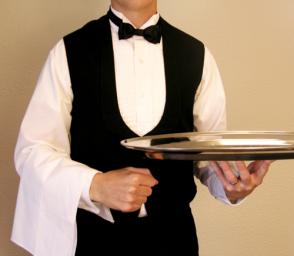 Are you one of the guest houses trying to increase revenue but constantly failing?
Generating revenue and increasing it further is a difficult task. It requires you to look in to minute details, sorting out not only big but also small problems which have been affecting the business.
There are some great but simple tips which can help a guest house to increase revenue.
Get a Great Website for Your Guest House or Hotel
Websites are essential for business today. 1000s of websites are getting launched daily. According to a research 140,000 websites were launched every day in 2012 alone. It shows the importance of websites.
No matter you own a guest house in Karachi, Lahore, Islamabad or any other part of Pakistan, visitors would like to search you online before they take any decision.
It is important to have a website which is responsive to mobiles and tablets. The number of internet users on mobile devises is sharply increasing.
Be Active on Social Media Platforms
Social media platforms are extremely essential and influential when it comes to consumer's purchase decisions. There are some interesting figures which show importance of social media presence to attract buyer's attention and how strong online presence is to make them purchase anything.
71% of consumers are more likely to make a purchase based on social media referrals
Facebook with 30.8% share is the most influential social networking site
50% of social media purchases take place within a week
The figures show how effective social media has been when it comes to influence the purchase decision.
Undoubtedly in Pakistan Facebook is the major social media platform with 20 million plus users which means guest houses at least need to be active on Facebook.
Establish Online Partnerships
It is already discussed having online presence is essential. However there are great chances you might fail to attract good amount of customers due to several reasons such as:
Your website is not on top on search engines
Your competitors are prominent on Social Media platforms
You failed to target the right customers online
These are some of the most common reasons generally business experience.
Therefore it is a great move to establish online partnership with existing businesses online. In case of being a guest house owner you can establish partnership with Jovago the online hotel booking website in Pakistan.
Create Association with Offline Businesses
Partnership is a great way to accelerate your business in today's world. The major problem arises is to select the right partner. A business can partner up with related industries or in same industry to maximize the opportunities.
One good example of creating partnerships in related industry is of a guest house becoming partner with a cab services provider.
While a good example of becoming partner in same industry can be of a guest house in Lahore who can do partnership with guest house in Islamabad recommending Islamabad guest house to their guests and vice versa.   
Build Relationship with Existing Customers First
Relationship building as an integral part and in fact is a key to retain existing customers. Building relationship with existing customers alone can drive substantial business.
Some of the interesting reasons which strongly back relationship building and existing customer retention are:
70% of the companies say it is cheaper to retain existing customer than acquiring the new ones
Probability of sales from new customer is 5% to 20% while the sales probability to existing customer is between 60% to 70%
5% increase in customer retention can increase sales by up to 25%
Repeat customers spend an average of 33% more than the newly acquired customers
2% increase in customer retention has the same effect as reducing cost by 10%
Over here another interesting facts is that when you lose a customer, you actually hand over that customer to your competitor. The research shows that 61% of consumers take their business to competitors after ending a business relation.
Isn't it alarming?
In today's highly competitive market it is extremely important for you to focus on customer retention or your guest house will start suffering from losses.
Conclusion
Guest houses are generally small in scale when compared to luxurious 5 star hotels therefore have less share of the market. However they still have their own strengths.
They can offer personalized services which top hotels cannot. Also guest houses can establish partnerships much easily. It is more about identifying your unique strength to maximize revenue.
Do not lose hope if you are unable to spend a lot on conventional advertising, marketing and promotions. Customize and modify yourself on the highlighted tips and see what comes out.
Share your interesting tip which helped you increase your guest house revenue.