What Are The Perks of Traveling in Ramadan?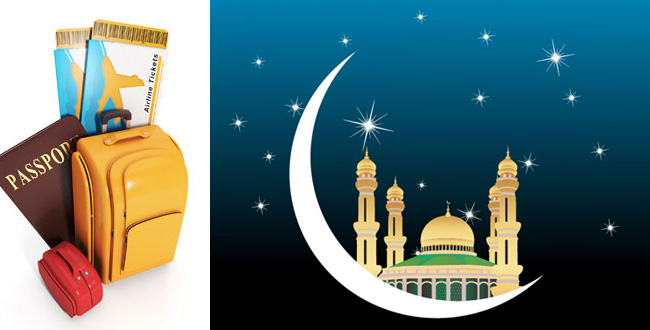 Misbah Jamal
Ramadan is the holiest month for Muslims around the world. A thirty-day period where all the Muslims observe, while drinking and eating in public is considered impolite. Due to this reason people locally and from abroad refrain from travelling in this month. But every month and every season has its own perks. Similarly, travelling in Ramadan has its own set of benefits. Here Jovago Pakistan has listed some of the reasons why one should travel in Ramadan:
Cheap hotel booking and deals
What majority people think is that no one travels in Ramadan, everything is closed and it makes no sense. What they fail to realize is the fact that the traffic is low, there are little to no hotel bookings and the hotels are empty and so are the top tourist destinations. Grab this chance, book a hotel at a cheap price and enjoy the trip with your family in a peaceful manner.
Unique food
Some places offer better deals than the others. Travelling to north, the iftar and sehri menu is going to be different from what you usually eat. Similarly if you are travelling abroad, then the food is going to be different from that of your own country. Where traveling in Ramadan may seem tedious, it has its own set of perks.
Ramadan Deals
Many a times, during Ramadan eateries introduce special deals that you just cannot avoid. For example if you are travelling to Lahore. The deals over there are going to be different from those offered by Karachi eateries. Travelling Ramadan offers you a chance to enjoy various iftar and sehri deals, with a different taste, style and a splash of culture.
Cheap shopping
Sounds irrelevant compared to Ramadan? Well, when travelling during this month, this is one of the motivational factors. All across the globe, the prices are reduced to respect the Muslims that are observing fast. Thus, for those who are travelling abroad can make use of this opportunity and buy things at a cheaper price than they otherwise would be.
Although tedious, no doubt, travelling in Ramadan has its own perks and advantages. You get to spend this holy month up in the valley between the magnificent mountains with a beautiful atmosphere, without the worry and hassle of the city life. You get to lay back and enjoy and take full advantage of the fact that your trip is cheaper than it would've been in the peak tourist season.
 Cheap hotels, deals and the fact that you get to shop more is something that you get to enjoy. What better than the fact that you get to have different iftar everyday compared to what you otherwise would have in your hometown!
Book your trip with Jovago and spend this Holy Month in one of the most beautiful valleys of Pakistan and add something new to your list of experiences!