Food processing plant to be set up near Gilgit: Khurram Dastgir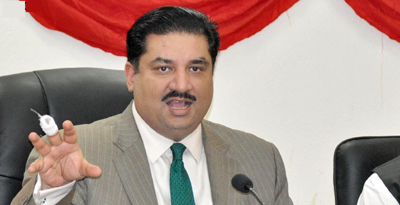 Islamabad: Federal Minister for Commerce Engr Khurram Dastgir Khan said on Wednesday that a food processing plant will be set up near Gilgit to enhance export of fruits being produced in Gilgit-Baltistan (GB).
"The required land will be purchased from the locals to set up the plant," he said while talking to journalists.
According to the Asian Development Bank (ADB), over 100,000 metric tonnes of fresh apricots, 4,000 tonnes of cherries and 20,000 tonnes of apples are being produced in Gilgit-Baltistan annually.
The minister said that a free trade zone will also be established in Gilgit-Baltistan to boost trade and business opportunities besides creating jobs for locals.
He said the shifting of dry port from Sust to Havailian will further benefit the people of the area.
Commenting on the importance of the China-Pakistan Economic Corridor (CPEC), he said, the Corridor passing through Gilgit-Baltistan in the North to reach the Gwadar port in the south of the country will bring prosperity in the country, especially in Gilgit-Baltistan.
The corridor will prove as a milestone in the history, he said, adding, this framework will also promote tourism in GB, which will ultimately provide benefits to the local public.
It may be mentioned that the CPEC will boost tourism of 73,000 sq kilometers region, which is called a paradise for mountaineers and is home to five of the eight peaks above 8,000 meters as well as more than 50 mountains over 7,000 meters besides being home to the world's second highest peak K-2 and the Nanga Parbat.
Via Pakistan Today