Germany provides grant worth 6 Million Euros for establishing Pakistan Glacial Monitoring Network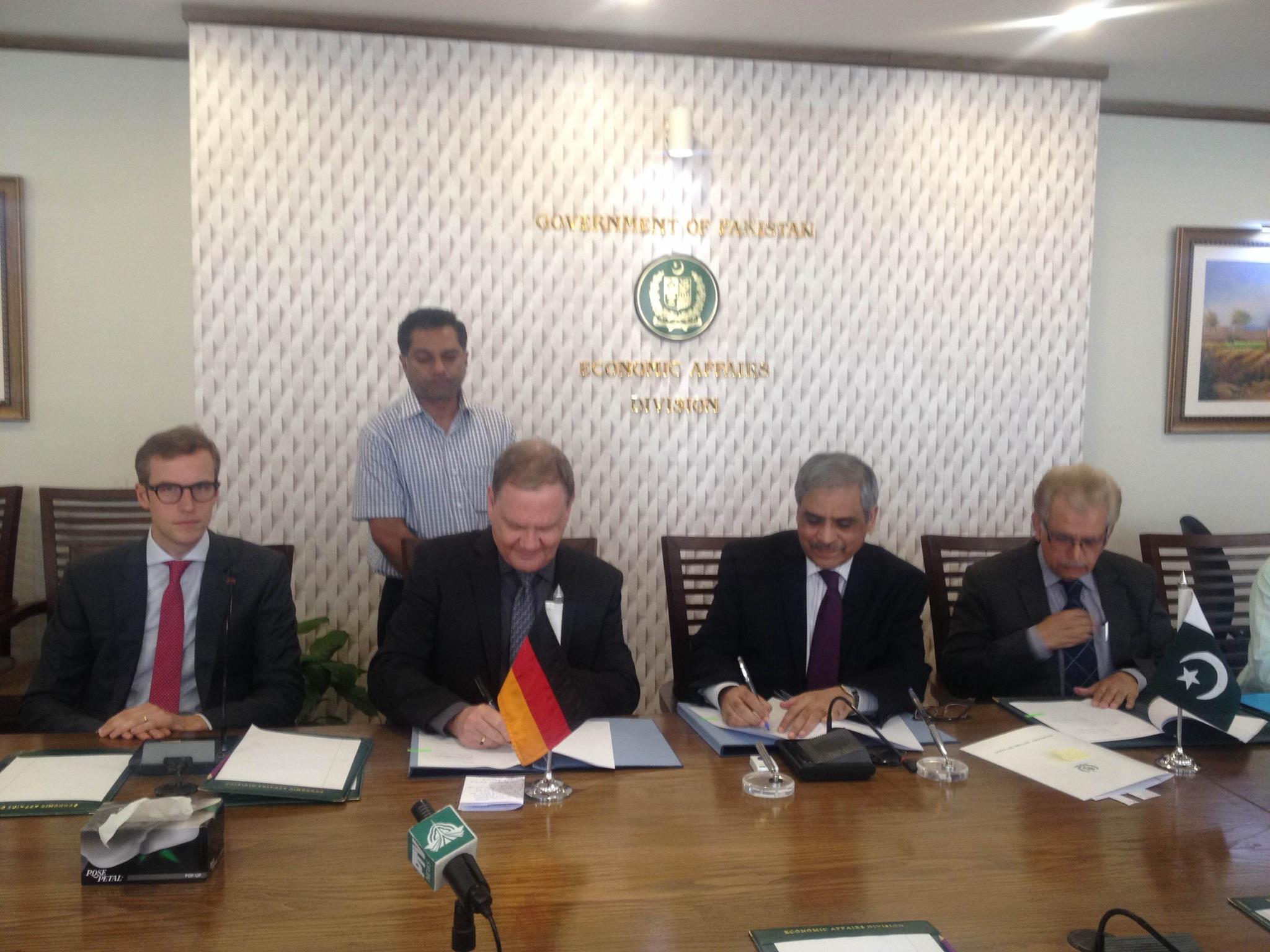 Islamabad: Germany through the KfW Development Bank has provided a grant of 6 Mio EUR to monitor over 5 000 melting glaciers in the northern parts of Pakistan which contribute about 80 per cent of river flow. The grant will be provided to the Water & Power Development Authority (WAPDA) for the Project "Glacial Monitoring for Energy and Water Security in Pakistan" for telemetric equipment in the lower stretches of the glaciated areas. Pakistan is one of the most vulnerable countries to vagaries of climate change, experiencing recurring floods.
Secretary Economic Affairs Division, Mr. Tariq Bajwa, Member Water WAPDA Mr. Shoeib Iqbal and KfW Country Director Mr. Wolfgang Moellers signed the Grant Financing Agreement today, in the presence of First Secretary Sebastian Ernst from the German Embassy and WAPDA.
Speaking on the occasion, both EAD and WAPDA appreciated the long term development partnership with KfW. Mr. Moellers said that "being the custodian of the largest number of glaciers outside the arctic, Pakistan can surely assume global leadership in addressing a critical aspect of Climate Change through this Project."
The Solar power equipment will transmit glacial melt data for processing in Lahore. The data will be used to regulate hydropower generation, dam protection, and other reservoir management operations. The Federal Flood Commission, the Flood Forecasting Division of the Pakistan Meteorological Department and the Indus River Systems Authority will benefit from this information. Two state-of-the-art energy efficient buildings will be constructed in Lahore and Skardu for housing the staff and the sophisticated equipment. PR