JUI lodges complaint against CM for addressing election rally in Tangir Valley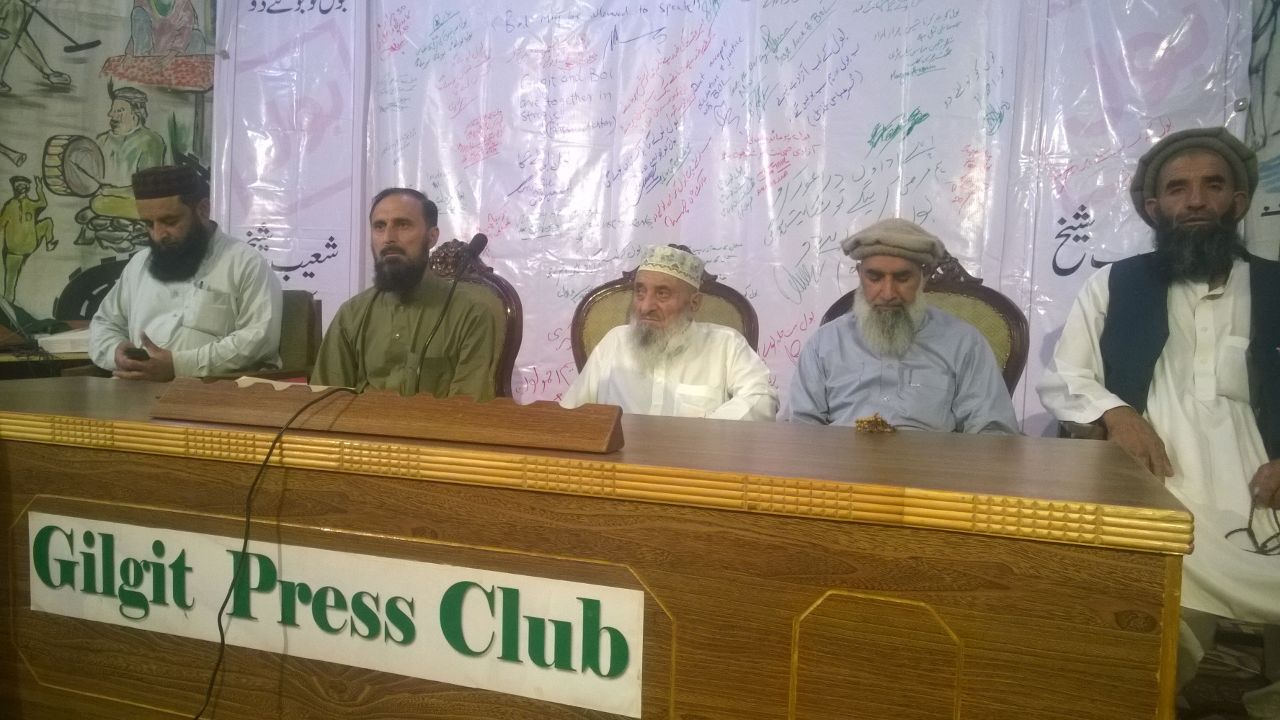 Meraj Alam
Gilgit: Jamait Ulma Islam Pakistan (JUI) lodged a complaint with the GB election commissioner against the Cheif Minister G-B for visiting Tangir valley to lunch by-poll campaign for PMLN candidate.
Opposition leader in GB Assembly Haji Shah Baig asked Gilgit-Baltistan Chief Election Commissioner (CEC) Syed Tahir Ali Shah to take measures to 'prevent pre-poll rigging in the by-elections for GBLA-18, TangirDiamer-4.'
Addressing a press conference in Gilgit press club on Sunday, JUI leaders Haji Shah Baig , Luqman Hakeem Mir Bahadur and others said that PML-N government wants to resort to pre-poll rigging  in Tangir .
The leaders asked the CEC to adopt a firm stance against this trend and provide fair chance to JUI candidate Former Minister Haji Shah Baig in the upcoming by-polls. "In his recent visit to tangir, cheif Minister G-B Hafiz Hafeez Urrehman has announced fake financial packages amounting to billions of rupees to influence the by-elections," they said.
 The by-polls in GBLA-18  constituency will be held on July 12. The seat fell vacant after the death of Minister Health Muhammad Wakeel. PML-N had awarded ticket to Imran , who is the Brother of former minister. G-B Chief Minister Hafeezur Rehman, who is also president of PML-N in the region, reached Tangir with his cabinet  and addressed a rally in Tangir.