WWF – Pakistan expresses concern over the proposed Deosai Festival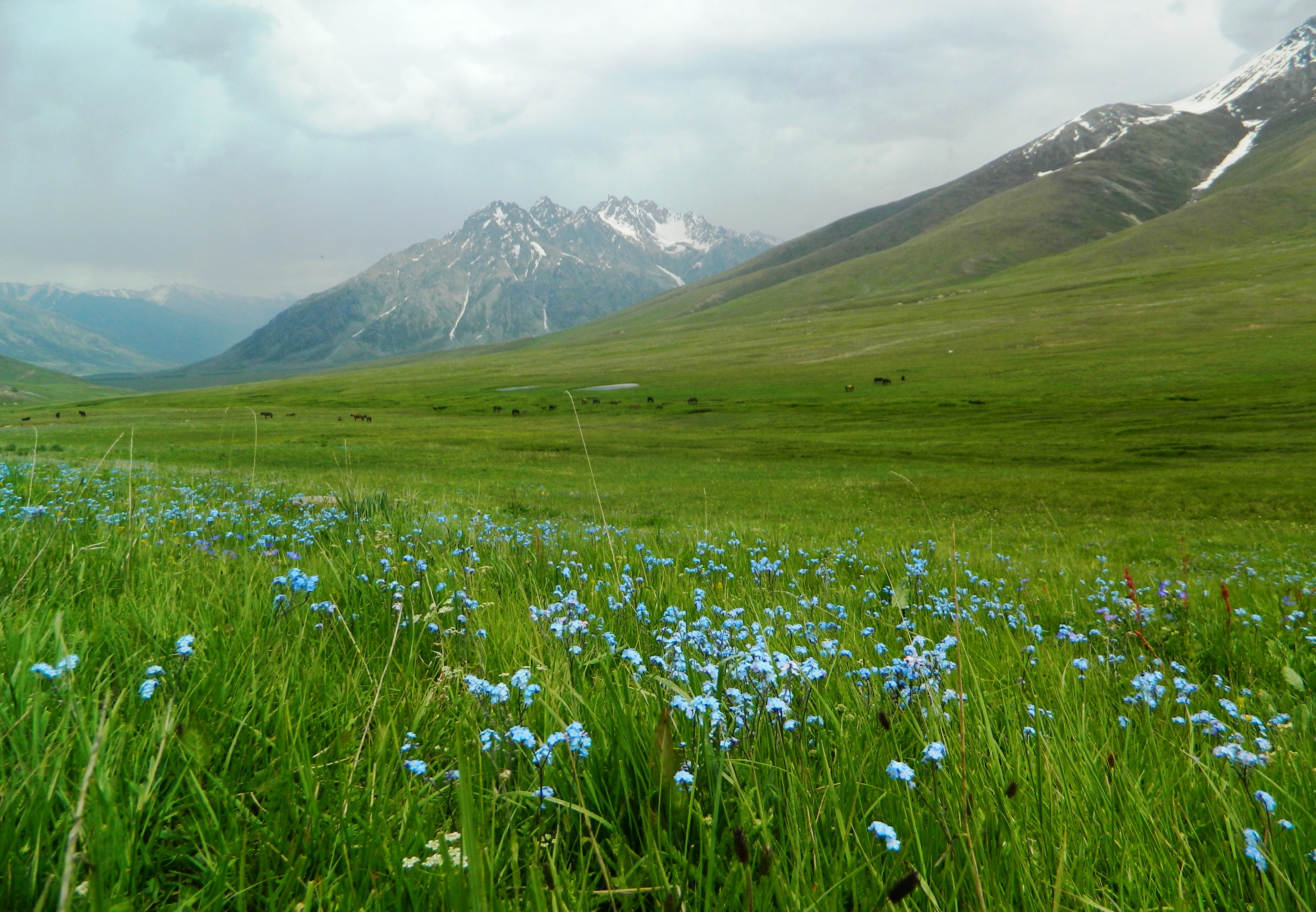 Gilgit: WWF-Pakistan expresses grave concern over the proposed Deosai festival to be held under the aegis of the Tourism Department of Gilgit-Baltistan early next month. Holding such a two-day festival poses an immediate threat to the fragile biodiversity and variety of ecosystems of the plateau.
In 1993 the region of the Deosai Plateau was declared a national park under the Northern Areas Wildlife Preservation Act 1975 to protect the last remnant population of brown bears in Pakistan. Since 1993 the number of brown bears has shown a steady growth from 19 to 60 indicating a five per cent annual growth in its population. Currently the species is listed as critically endangered in Pakistan according to the CAMP assessment, where small isolated populations exist mostly in remote mountainous areas. The most stable population of the brown bears in northern Pakistan, Afghanistan, and India is present in Deosai National Park.
Brown bears use Deosai National Park during the months of June to October, and depending on snow conditions, they move down to the lower valleys in October, where they stay until May or early June. The dates of the proposed festival coincide with a time when brown bears roam the Deosai Plains, foraging for food. WWF-Pakistan is of the opinion that brown bears are already suffering from habitat degradation and fragmentation by anthropogenic activities will lead to further shrinkage of habitat with such events being held close within its natural vicinity. This could have serious consequences on their survival.
WWF-Pakistan recognizes the International Union for Conservation of Nature's (IUCN) definition of protected areas as: "a clearly defined geographical space, recognized, dedicated and managed, through legal or other effective means, to achieve the long term conservation of nature with associated ecosystem services and cultural values," and believes that the festival threatens to degrade the unique biodiversity of the national park.
The region is one of the few areas of the world to hold a vast expanse of intact natural area, and is well known for its magnificent natural scenery and wealth of wildlife. The Government of Northern Areas, now Gilgit-Baltistan, in the past has played a central role alongside conservation organisations like WWF-Pakistan, in the conservation of this natural wealth and its biodiversity by protecting habitat of national ecological importance.
According to Rab Nawaz, Senior Director Programmes, WWF-Pakistan, "Protected areas like the Deosai National Park can contribute significantly to the livelihoods and food security of mountain peoples while conserving universally important environmental services such as clean water and biodiversity resources. In order to ensure that these functions are maintained, sound and integrated management of this protected area is essential. Whereas, sustainable tourism is included as targets under three of the Sustainable Development Goals (SDGs), approved by the UN General Assembly last September, why are we in Pakistan not comprehending and embracing these new set of rules of well-designed and well-managed sustainable tourism?"
Deosai National Park is a peculiar example of highlands ecosystems. This remote plateau possesses unique flora and fauna, as it is situated at the confluence of three distinct mountain ranges: western Himalaya, the Ladakh, and the Zanskar. These three ranges merge together to form a complex knot of ranges that channels a variety of large "heroic megafauna" such as the Himalayan brown bear, snow leopard, grey wolf, Siberian ibex, red fox and golden. Its water bodies support significant fisheries values, including the Indus snow trout, Tibetan snow trout and Tibetan stone loach.
The festival is expected to attract crowds of tourists which will have significant environmental impacts associated with proposed recreational activities which include vegetation loss and compositional changes, soil compaction, erosion, muddiness and disruption of wildlife.
Rab Nawaz warned of a loss to the vegetation during the event. "The action of crushing or treading upon vegetation, either by foot, hoof, or tire – contributes to a wide range of vegetation impacts, including damage to plant leaves, stems, and roots, reduction in vegetation height, change in the composition of species, and loss of plants and vegetative cover. Once trampling occurs, vegetative recovery is a very slow process. Unregulated influx of tourists will be a major challenge of the festival. Clearly, such large numbers of people and vehicles will bring environmental degradation to the region."
Last year the Tourism Department of Gilgit-Baltistan announced a similar festival in Deosai National Park. However, the festival was later cancelled.