Neglecting Gilgit-Batlistan in CPEC projects against national interest, Senators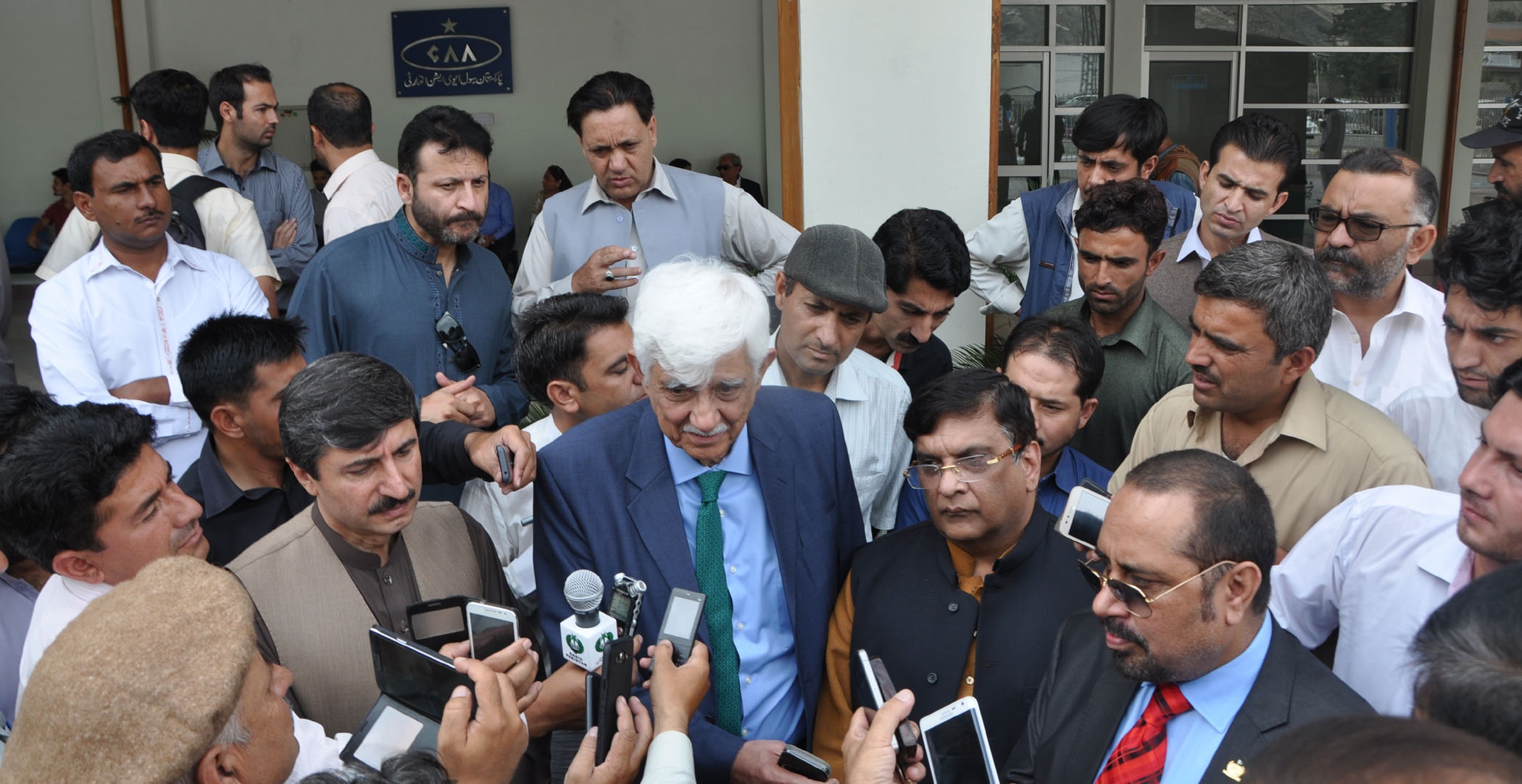 Gilgit: The Senate of Pakistan's CPEC committee members have said that it is not in the country's interest to neglect Gilgit-Baltistan in the 44 bn dollar China-Pakistan Economic Corridor project. They have said that there's resentment in the region against the attitude of the federal government, because the people feel left. Concrete steps are needed to address the concerns of the people and include them in the short and long term benefits of the mega project, they added.
The Senators made this statement while talking to the media at the Gilgit airport at the tail of their four-day visit to the region during which they interacted with a large number of people, including political leaders, civil society members, government officials and representatives of the business community.
Senator Taj Haider, who was heading the eight member committee, said that it is imperative for the security of CPEC to take the communities on board and share the benefits with them. He said that the region is peaceful but if the concerns of the people are not addressed then the situation can change.
He said that there's a need to find a solution for the constitutional problem of the region. He said that the people of the region want representation in the national parliament. He said that a solution can be found to make the region's representatives part of the decision-making bodies at the national level. "In principle", he added, "the region can be made the fifth province of Pakistan."
Senator Kakar, who was part of the committee, deplored the attitude of the region's elected leaders and chief secretary. He said that they will ask the Senate to take action against the Chief Secretary for not meeting the committee members. He also said that Gilgit-Batlistan is not being treated fairly, and that there's a growing sense of deprivation in the region.