Pakistan Army arranges three-day medical camp in Kondus Valley, Ghanche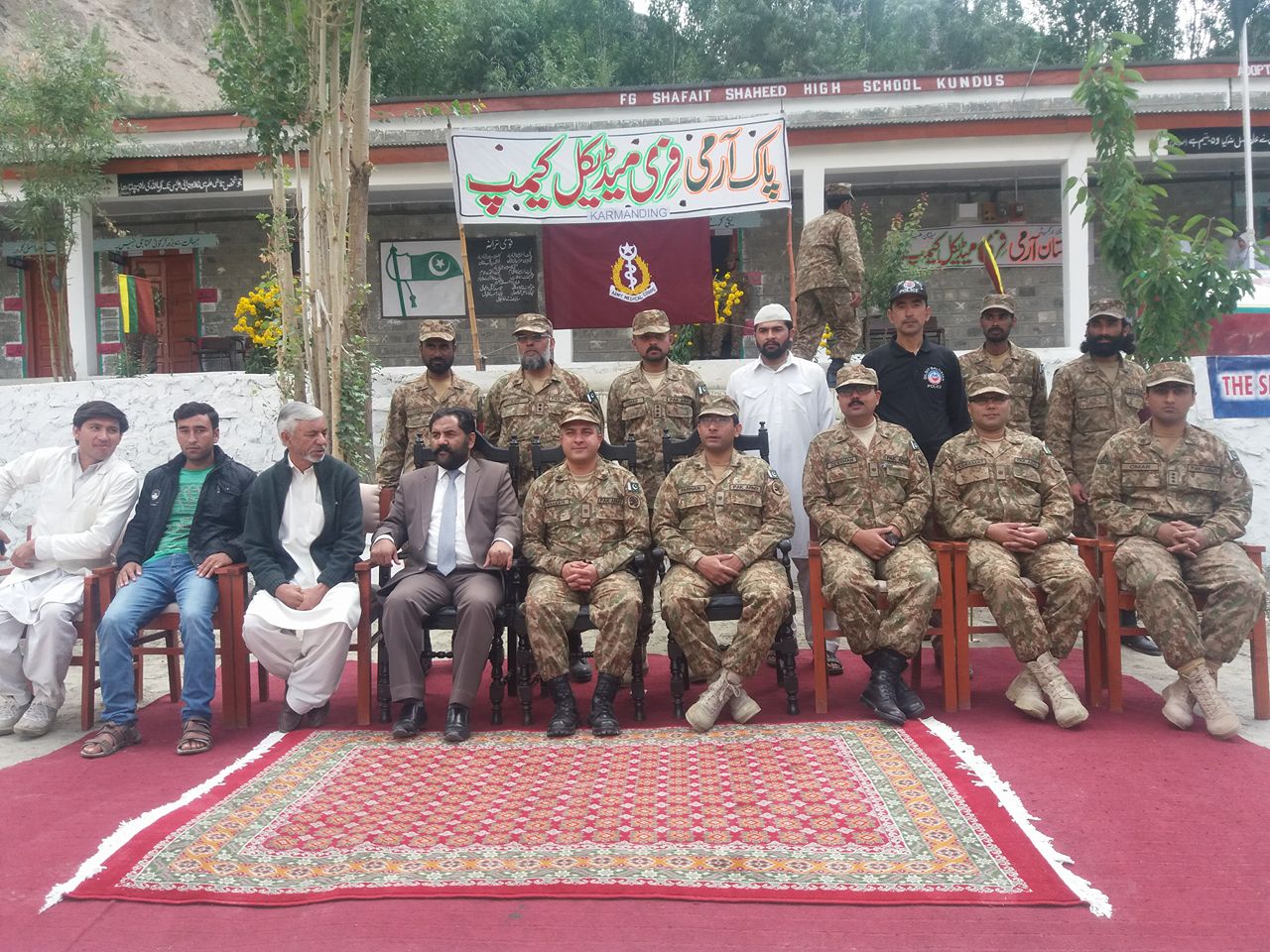 Nisar Ali
A three-day free medical camp was arranged by Pakistan Army at High School Kondus in the Ghanche district of Baltistan Division. The camp was visited by hundreds of patients to get free medical cure.
Three doctors  from District Headquarters Hospital (DHQ) Khaplu and one lady doctor from PPHI along with army doctors were present in the area during the medical camp. Free medicines were also given to the patients. Deputy Commander Muhammad Amir visited the medical camp and appreciated the efforts of  the team for arranging a successful free medical camp at Kondus Valley.
Speaking at the closing ceremony,  Deputy Commander Muhammad Amir said that they had arranged free medical camps in the area multiple times  in the past and that they intend to arrange free medical camp in future for this backward region.
Earlier, the Deputy Commander was briefed by Maj.  Amir about the medical camp,  leading the local people headmaster High School Kondas Chogho Groung ,   Mr. Sanaullah   tabled a resoultion to Deputy Commander  and demanded installment of Special Communication Organization (SCOM) tower at Kondus Valley for communication.
Relief goods, including  bean,  sugar, ghee and milk powder were also distributed among 150 households of the region.