What is the Best Time to Make a Hotel Reservation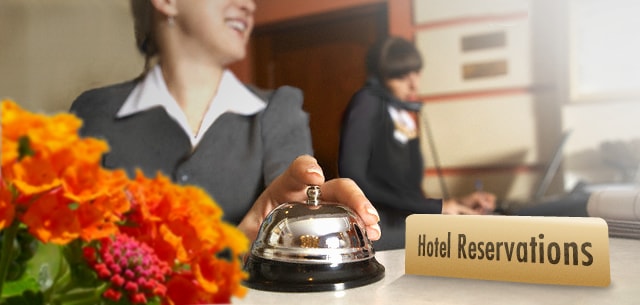 Every time when planning for a vacation, the question, regarding making a hotel reservation never fail to haunt us. Should it be right before landing the destination or just like an air ticket should it should be booked well in advance to get the best fares? Jovago is Pakistan's biggest online hotel booking website and based on our customers' experiences we have compiled the complete guide regarding the ideal time to fix your hotel room.
Firstly, it is important to understand that just like the airline ticket fares, the hotel room rates may vary on various parameters like the current occupancy level of the hotels and hotel's perception of its eventual occupancy that might vary with time.
Whenever finding a hotel for your stay, never forget to check and recheck its cancellation and re booking policies. This might save you from any penalty that might result in the case of nonobservance to the hotel policies.
Now to the question 'when is exactly the best time to book a hotel', the simple answer is ' there might be multiple good times to book, not just one'. In this situation, if the hotel offers free cancellation, then ideal way to go would be to regularly check rates of the hotel even after you have made a booking in hope to find a better rate.
Download on your smartphone any hotel booking app like Jovago.net that helps you compare prices of your hotel with that of another hotels so that any best prices may be immediately spotified and be capitalized on. Also, don't forget to keep on checking the last minute hotel deals and vouchers. Just like newspapers and airline seats, these hotel rooms lose their value the very next day. Hence, any hotel would try to make maximum out of the day and might offer numerous discounts to make use of its inventory which should be made use of by the customers.
Here's a small tip! Whenever looking for best hotel rates, try searching for it later during the day most probably after 6pm on any evening. This is usually the time when hotels are most keen to sell all its vacant rooms at any price that is over and above their marginal costs.
How to resolve the contrasting rates issue?
Like any other fair game, why not just play safe here? Identify the hotel booking websites like Jovago.net that offers the best price gurantee. Through this feature, the website refunds the difference if the customer finds any cheaper price online.
You may also save yourself from fluctuating rates by chosing to make a prepayment online when booking a hotel as opposed to paying on arrival. Most hotels are willing to offer numerous discounts and various incentives to its prepaid customers. Save your bucks to sepnd on some other ultilities while travelling by making a prepayment to get the best rates!