Security: Operations and control room equipped with latest technology established in Gilgit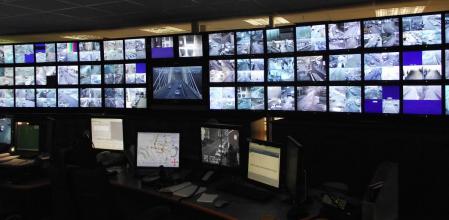 Gilgit: Authorities have installed 285 CCTV cameras in Gilgit as part of the "Safe City" project launched by the regional government. According to a handout issued today, an 'operations room' has also been set up under the supervision of a grade-17 gazetted officer, who is leading a team of eight operators and other staff members.
The 'operations room' collects and monitors data from all the cameras installed in the city and other sources to prepare situation reports and keep the authorities informed in case of any emergency. The cameras have 'night vision' technology. An 'observation vehicle' will also take photographs and videos of areas where cameras have not yet been installed.
More 'operations rooms' will be established in other cities as part of the 'safe city' project, said the handout issued by the GB Information Department.