Sost Dry Port leased to National Logistic Cell (NLC) for 20 years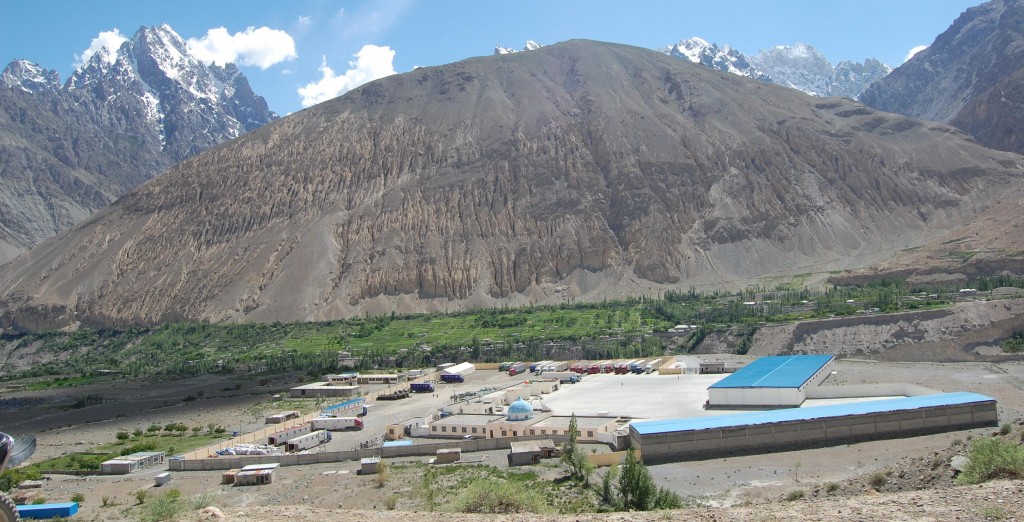 With inputs by Abdul Rehman Bukhari
Gilgit: The Sost Dry Port has been leased to the National Logistic Cell for a period of 20 years. A memorandum of understanding to this effect was signed between Zafar Iqbal, Chairman of the Sost Port Trust and Syed Kausar Hussain Shah, NLC's Operations Director. The lease can be revised after mutual agreement after 20 years.
Zafar Iqbal told Pamir Times that the decision of handing the port over to the NLC has been taken after consultation with members of the Port Trust. He said that the shareholders were not satisfied with the performance of the Chinese partners who were running the port since its inception. He added that NLC will hopefully protect the rights of the shareholders and make the region's only dry port a robust center of trade and commerce.
According to the MoU, NLC, which is a part of the Pakistan Army, will expand the Sost Dry Port and also modernize it on international standards, to make it suitable for handling large amounts of CPEC related cargo.
The NLC will prefer locals for job at the Dry Ports, and the jobs of the already employed locals will be protected.
Earlier today, GB Chief Court ordered the liquidation of China-Pakistan Joint Venture Sost Dry Port (Ltd.) Company, while deciding a case filed by the Sost Port Trust. The Court said that the Sino Trans Company's contract with the Port Trust has come to an end, and that it has also failed to submit statuary reports, and hold annual general body meetings, as required under the law. Therefore the company's partnership in the Dry Port will come to an end, and the China-Pakistan Joint Venture Sost Dry Port (Ltd.) will be liquidated.
The court also appointed two lawyers to facilitate the liquidation process.