Strike: Protesters in Gojal Valley demand payment of land compensation, action against NHA officials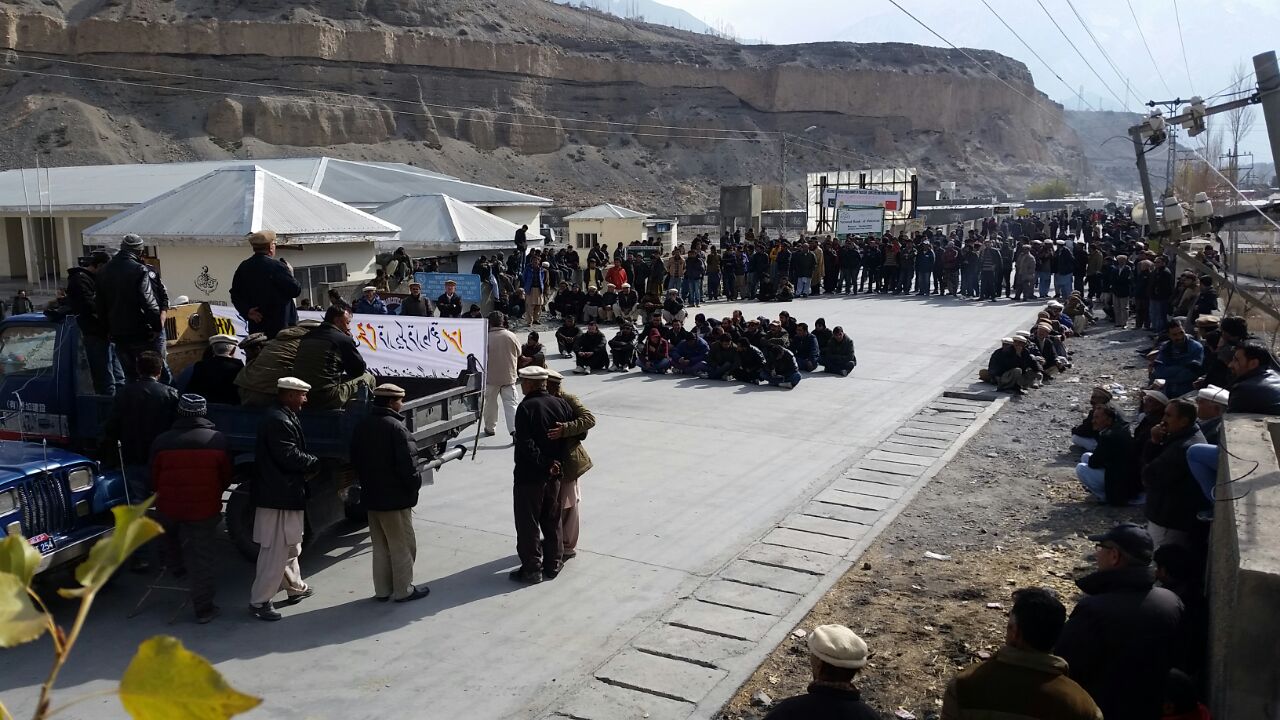 Sost: A protest demonstrations and strike is underway in Gojal Valley today. People from across the valley have reached the border town Sost to stage a protest demonstration. The road has been blocked in Sost by the protesters. Banners have been displayed at multiple locations in various villages. Shops in various areas have been kept shut on the call of the "Action Committee of KKH Affectees."
The protesters are demanding payment of compensation for the land used for expansion of Karakoram Highway. The protesters accused National Highway Authority (NHA) of "willfully delaying" the payment of compensation money.
They said that by denying the locals their legal and due right the NHA is instigating people to protest and go on strike. They demanded action against NHA's GM and other officials, accusing them of not heeding the peoples' demands.
The protesters were chanting Pakistan Zindabad, Pak Army Zindabad slogans. They appealed to the Prime Minister and the Army Chief General Raheel Sharif to address the grievances of the local farmers and land owners, and ensure that the compensation money is paid. They said that a large number of youth across the valley want to invest the compensation money to capitalize from the benefits and opportunities offered by CPEC.
The protesters have said that the markets in Sost will remain closed until NHA announces a date for payment of the compensation money.
It is pertinent to note that so far not a single penny has been paid to the land owners in Gojal Valley, while partial payments have been made in other parts of Hunza District, and other regions.