Gilgit: Man sent behind the bar for attacking a child and trying "to drink his blood"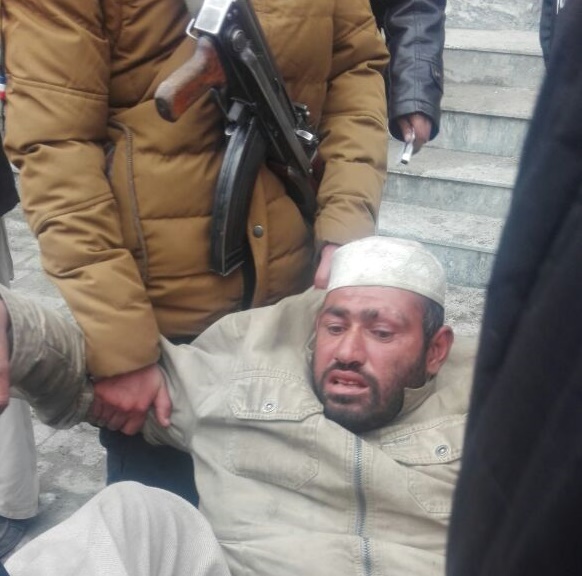 With inputs by Farman Karim
Gilgit: An Executive Magistrate in Gilgit has ordered imprisonment of a man on charges of attacking a child, biting him on the neck, and trying to "drink his blood".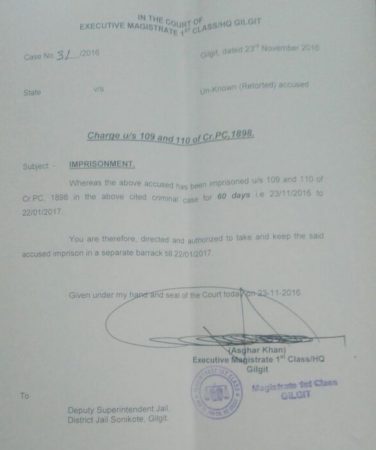 Giving details of the chilling incident, Executive Magistrate Asghar Khan told the media that he received a written complaint about a person who had reportedly attacked a child and tried to bite him, apparently to drink his blood. The 12 year old child was going to school when the accused attacked him and forced him onto the ground, and fixing his teeth on the child's neck, apparently to drink his blood. Some locals who saw the incident sprang into action and stopped the person. They locked him in a room and reported the incident to the police.
The magistrate has said that the detained man is almost 25 years old, and cannot tell his name and other details. He has been arrested by the police and shifted to a separate barrack in the District Jail Gilgit, while medical practitioners have been contacted to examine him for any mental problems.
Ilyas Siddiqui, a former local body Chairman, has said that the accused, who is not a local, has also allegedly killed kittens and puppies to drink their blood.
Other locals also said that the person has been living in the area for some time, but nobody knows anything about him. The Magistrate in an interview said that he does not appear to be a native of Gilgit-Baltistan.
More chilling revelations are expected in the days ahead as the investigation progresses.
Some are suggesting that the man might be suffering from what is called "Clinical Vampirism" also known as Renfield's syndrome, a disease which is explained as "an obsession with drinking blood."
Also watch the video report below: