Lt Gen Qamar Javed Bajwa is the new Chief of Army Staff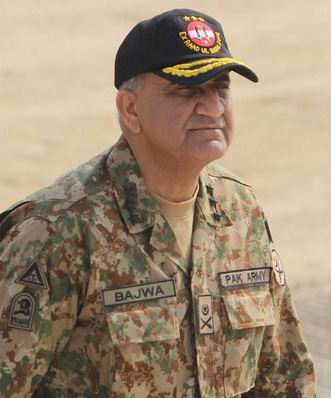 Gilgit: Lieutenant General Qamar Javed Bajwa has been appointed as the new Chief of Army Staff. He has served as the Commander of FCNA, and has extensive experience of working in the Gilgit-Baltistan region and Azad Kashmir.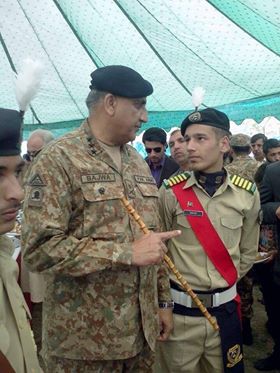 Gen Qamar Javed Bajwa was commissioned in 16 Baloch Regiment on 24 October 1980. He is graduate of Canadian Forces Command and Staff College, (Toronto) Canada, Naval Post Graduate University, Monteray ( California) USA, National Defence University, Islamabad.
He has been an instructor at School of Infantry and Tactics, Quetta, Command and Staff College, Quetta and NDU. He has also been Brigade Major of an Infantry Brigade and Chief of Staff of Rawalpindi Corps.
He has commanded 16 Baloch Regiment, an Infantry Brigade and has commanded Infantry Division in Northern Areas ( Commander FCNA).
He has also commanded Pakistan Contingent in Congo. He has commanded Rawalpindi Corps, and was presently serving Inspector General Training and Evaluation at GHQ.