CPEC to revolutionize Gilgit Baltistan, Special Assistant to Chief Minister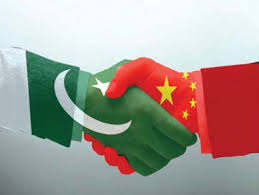 Astore: Special Assistant to Chief Minister, Gilgit-Baltistan, Haji Abid has said that China Pakistan Economic Corridor (CPEC) besides strengthening the economy would also bring an economic revolution in the province and local people would be benefited in terms of employment.
In a statement here on Monday, Abid said exclusion of GB from CPEC was all part of a conspiracy against our province and asked GB people not to listen to such statements of the anti-progress elements.
He said the provincial government was raising voice for the rights of its people at all forums and assured that GB government would provide best possible facilities to the people. He also assured that promises made with the GB people would be honoured at all cost.
Meanwhile, Minister of LG & RD Gilgit Baltistan, Farman Ali Rana here Monday said that all illegal appointments in health department would be cancelled on the basis of inquiry report and clarified that no injustice with made with people recruited on merit.
He said educational testimonials and diploma certificates of all recruited candidates would be checked/scrutinized and merit would be ensured in recruitment process.
He said educational degrees of some candidates who were recruited in education department have been found fake after scrutiny and it has been decided to cancel the appointment letters of such persons.
Farman Ali said transparency and merit was the hallmark of PMLN government and merit policy was being pursed in letter and sprit.—APP