Barefoot Peace Walk: Qudrat Ali reaches native village Shimshal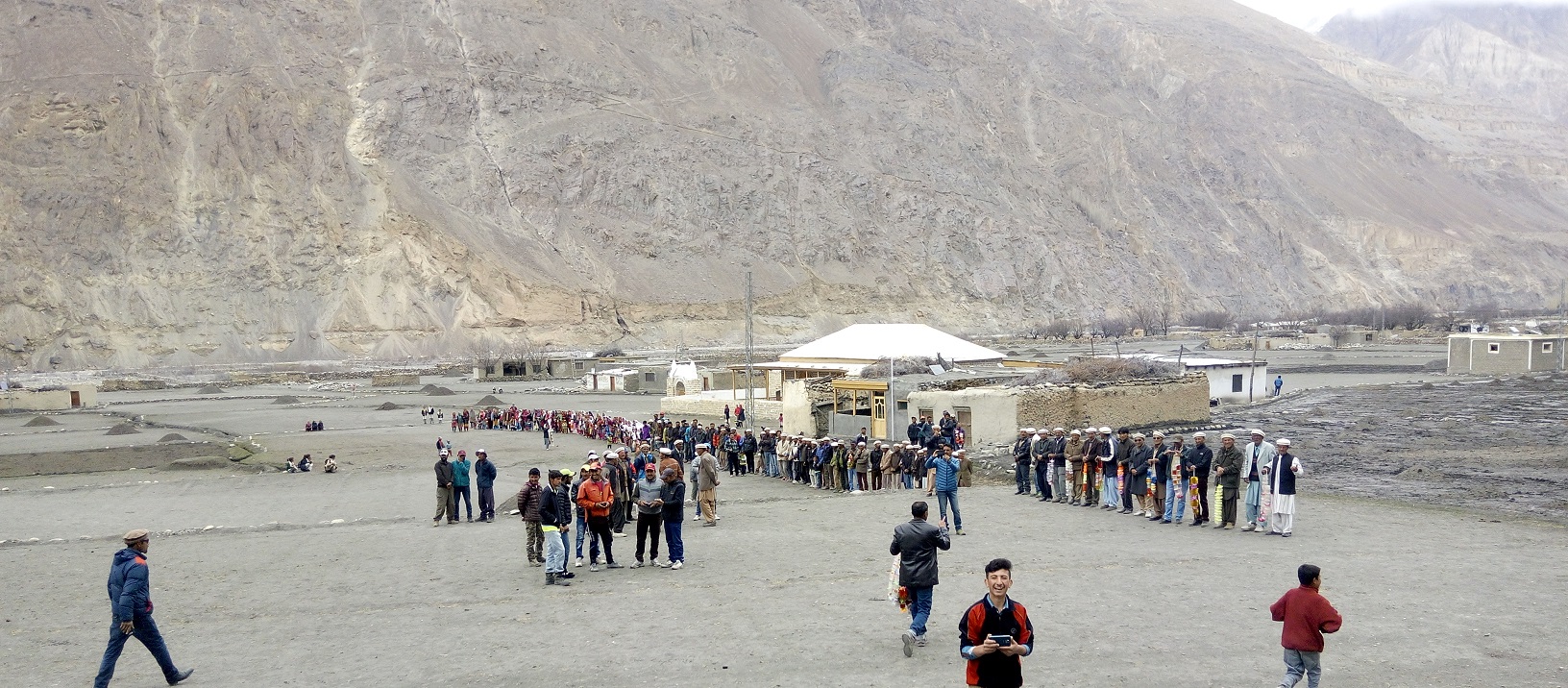 By Masood Ali
Gilgit
: Renowned mountaineer Qudrat Ali reached his native village after successfully completing his barefoot peace walk from Gilgit to Shimshal.Warm reception was accorded to Qudrat by people of Shimshal. All people of Shimshal, including community leaders, elders ,children women and youth received Qudrat, and garlanded him, when he entered his village after walking without shoes for almost 300 kilometers.
Speaking to Pamir Times at the occasion, Qudrat Ali said, "Peace is must for improving living standards of the people. Through this walk I wanted to give the message of peace and hope to the people of the world. I also want to show respect and support for sacrifices made the martyrs and survivors who have shed their blood and sweat for peace."
Qudrat will continue his walk, climbing a 5, 000 meters high peak.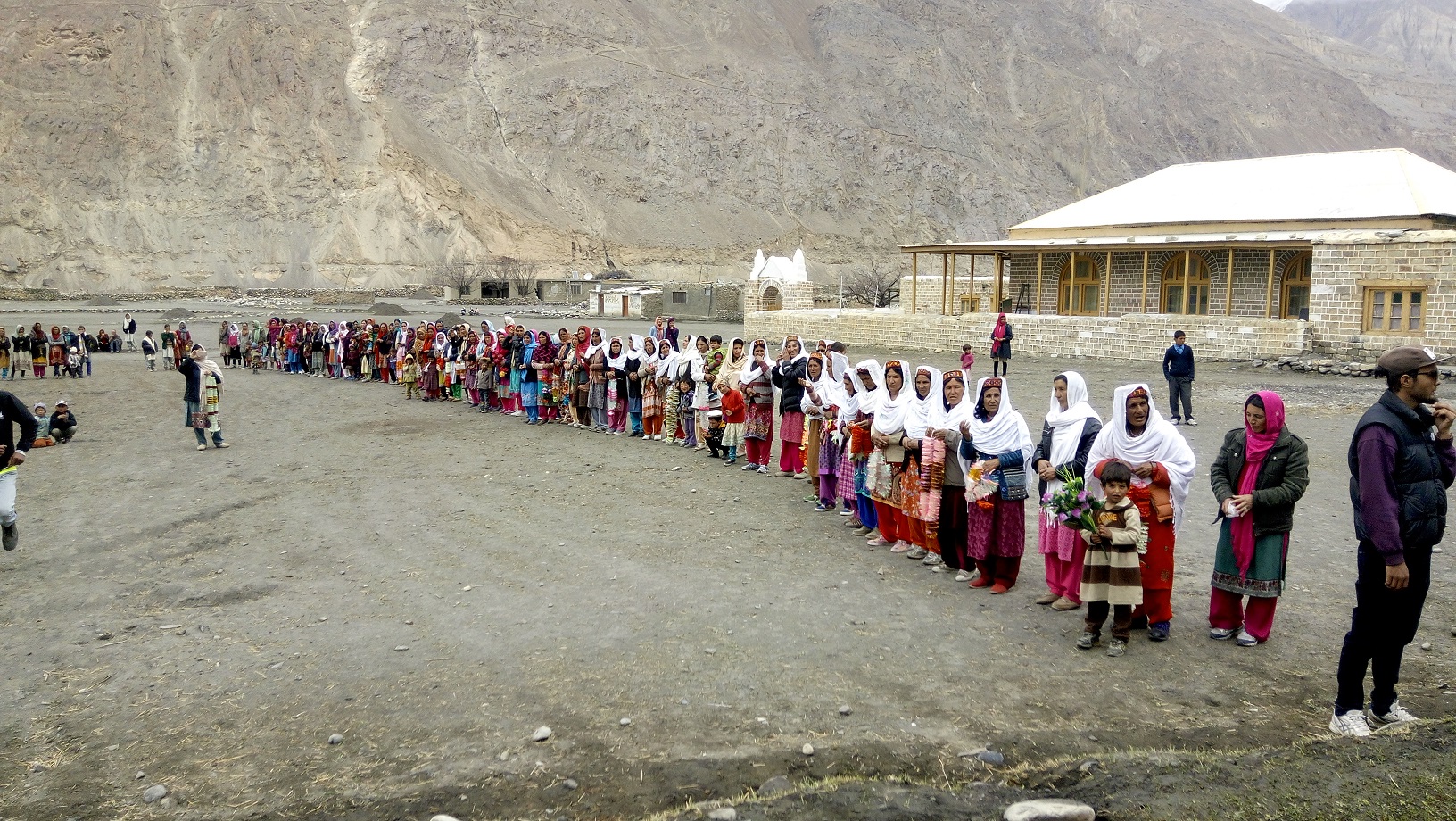 Women lined up to receive Qudrat Ali