Ammar Taj and Hassan Firdous from GB participate in GCU Dramatic Club's play on the life of Galileo Galilee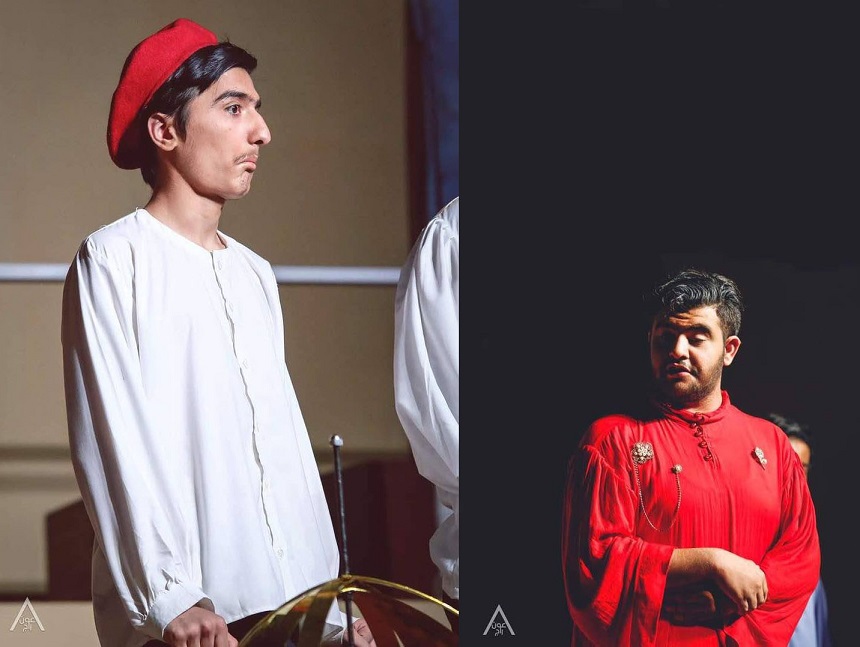 Lahore: The Dramatics Club of Government College University (GCU) presented "Life of Galileo", a play by Brecht, yesterday.
Directed by GCU Dramatics Club President Mariam Hassan Naqvi under the guidance of novelist Prof Mirza Ather Baig, the play followed the career of Italian philosopher Galileo Galilei who was tried by the Roman Catholic Church for promulgation of his scientific discoveries.
What made the play special for the people of Gilgit-Baltistan was the presence of Ammar Taj (Young Andrea) and Hassan Firdous (Lord Chamberlin).
While skits are performed by groups of youths during various festivals, serious theater is non-existent in Gilgit-Baltistan.
Hasan Firdous Khan, hailing from Juglote, Damote, is a first-year pre-medical student at GCU. Ammar Taj, a graduate of Cadet College Skardu, is a resident of Kashrote, Gilgit. He is also a first-year student at GCU.
It is pertinent to note that GC Dramatic Club is a prestigious campus society that started in 1890. Luminaries like Prof. Qayoom Jojo, Sonu Rehman, Mohammad Safdar Mir, Naeem Tahir, Shoaib Hashmi, Rasheed Umer Thanvi, Sarmad Sehbai, Usman Peerzada, Imran Peerzada, Salman Shahid, Ashfaq Ahmed, Bano Qudsia, and Madiha Gauhar have remained associated with the club, according to the university website.