RCC bridge and Youth Center inaugurated in Chitral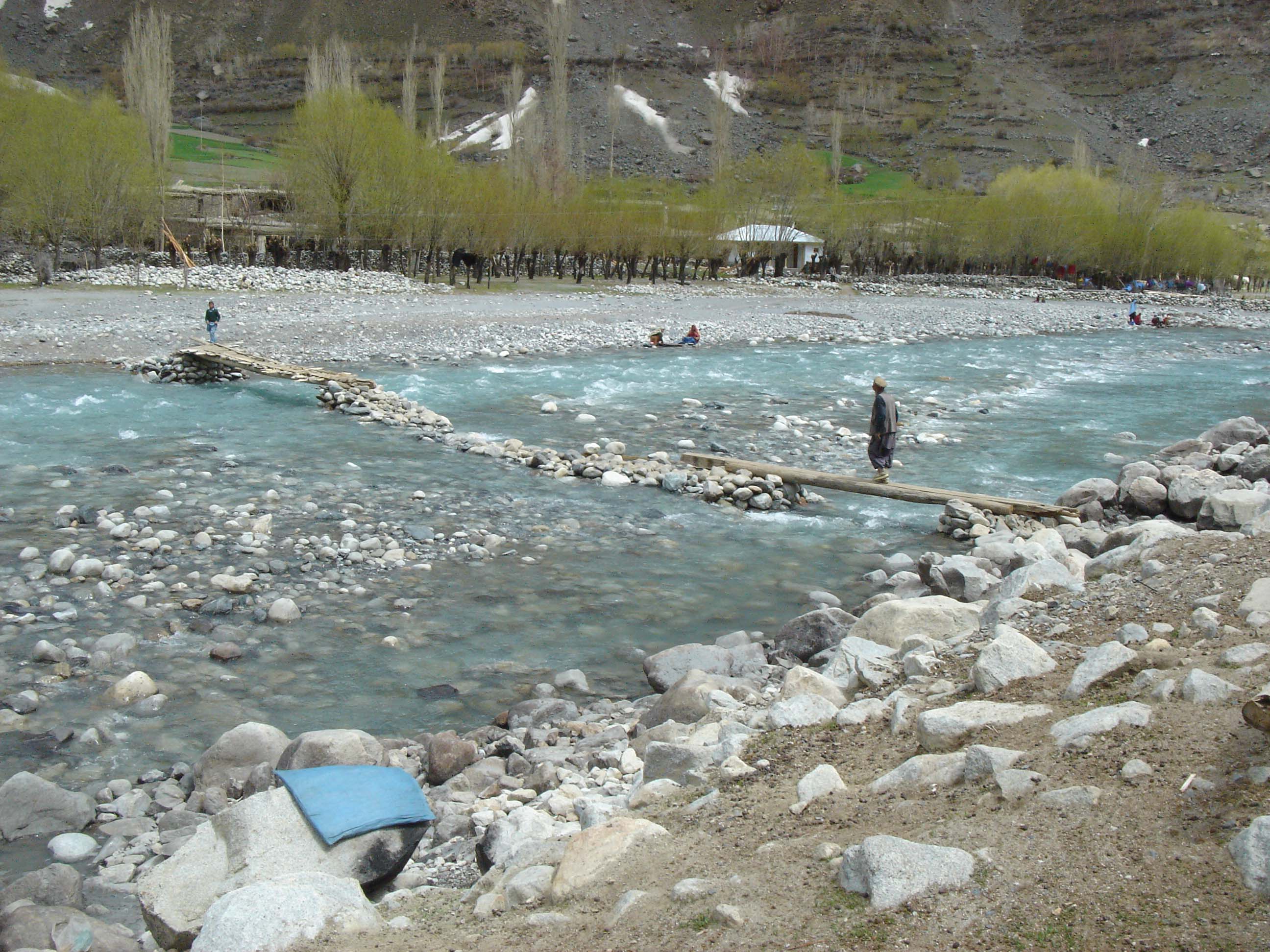 By Gul Hamaad Farooqi
CHITRAL:  Provincial Minister for  Sports, Archeology, Culture,  Youth Affairs and Museum departments Mahmood Khan inaugurated an RCC (reinforced cement concrete)  bridge at  Khurkushandeh village and a Youth Center at  Mustajapandeh village of Chitral. Addressing to the public on the occasion of opening ceremony Mahmood Khan said that this was dire demand of residents of the area and provincial government released 20 million fund for this RCC bridge. Similarly the PTI leading government trust on youth development  and they want to create  opportunities and positive activities  for youth. And a youth center cum sports complex was constructed with a cost of 30 million to facilitate youth of the area to participate in every games.
Abdul Latif, district president of PTI Chitral chapter, said that the PTI led provincial government has constructed 11 RCC bridges, established a University, a Degree college at Ayun and a number of high schools for girls and boys. He said that PTI constructed a number of micro hydro power houses which generate 7 megawatt electricity and 650 megawatt hydro powerhouses are in pipeline which will be constructed in near future. After completion of these power houses Chitral will be self sufficient and will never be have need for fund from provincial government.
Razitu Billah and other leaders condemned district Nazim Chitral who inaugurated Khurkushandeh bridge a few days back. They said that district Nazim have no role in construction of this bridge this was made only by the efforts of Bibi Fauzia MPA but he tried to get its credit by cutting the ribbon.
Shahzada Faisal, Rahmat Ghazi, Hayatullah and other leaders also spoke on the occasion.  Talking to this scribe Mahmood Khan said that our government want to promote rich culture of Chitral and to facilitate the tourists both domestic and foreign.