USAID & CEENA Health & Welfare Services sensitize communities in Ghizer on child rights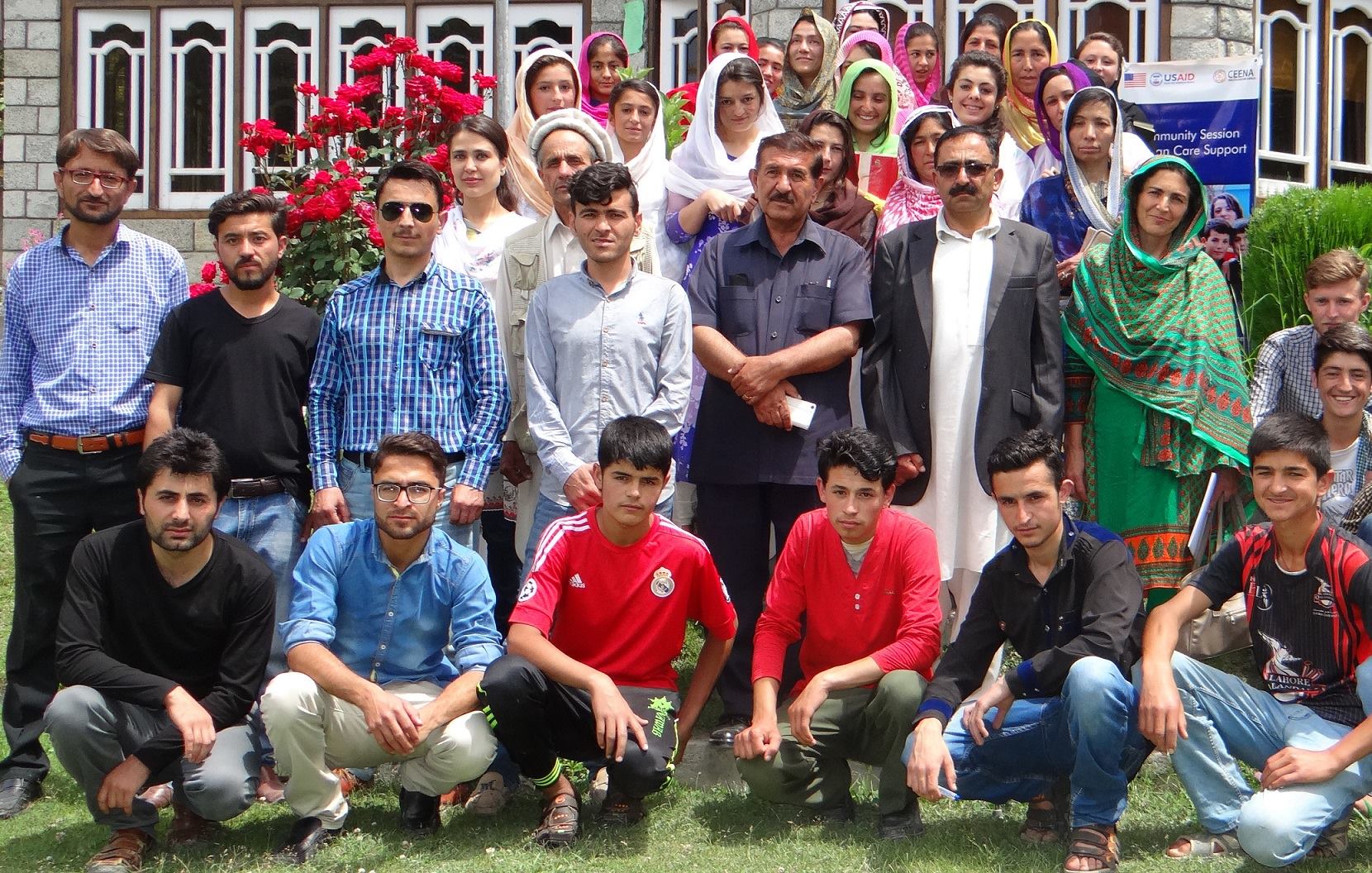 Ghizer: (PR) Two community awareness sessions were held in villages Chatorkhand and Immit in district Ghizer under the USAID Small Grants & Ambassador's Fund Program (SGAFP)-supported Orphan Care Support project of CEENA Health & Welfare Services. The purpose of these first of a series of awareness raising events was to sensitize communities on child rights and local resource mobilization.
Main issues related to children's rights in Gilgit-Baltistan such as poverty, health and education were explained by the project team. The need for timely local identification of issues and response was emphasized. The community was informed about the work of CEENA Health & Welfare Services which currently supports nearly a 100 children and young adults by providing them access to education, healthcare, boarding and lodging, vocational training and recreational facilities through its Empowerment Center for Disadvantaged Children, and Transitional Shelter for Abandoned Babies, in Gilgit city. A large number of the beneficiaries of CEENA consist of children and families from district Ghizer.
SGAFP-supported Orphan Care Support project of CEENA presents a model of support and potential sustainability for the protection of up to 110 vulnerable children. Orphan Care Support is running Early Childhood Development training for 13 trainees and tailoring training for 52 trainees to build the skills of girls and women from disadvantaged backgrounds to enable them to support themselves and their families by finding employment and initiating entrepreneurial projects of their own.
The sessions were attended by a large number of men and women. Community representatives and Local Support Organization officials in both villages thanked CEENA team for the information shared with them and expressed their interest to develop consistent local and regional links in order to facilitate in cases of vulnerable children in need of institutional assistance.