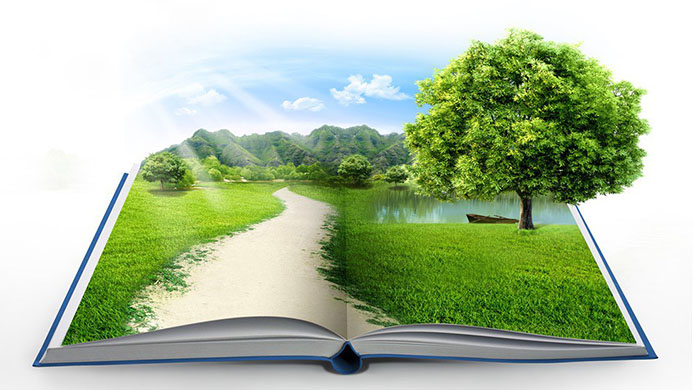 By Karim Mohammad Khan
The World Environment Day was celebrated across the globe on 5th June 2017 with the intention to protect the environment from pollution, deforestation, over hunting and emission of carbon dai-oxide and other poisonous gases into the atmosphere. This particular day is a kind of re-awakening call for all of us to reflect our behavior as an individual and as a nation in our daily lives with our environment.
Furthermore, the message of the day is also to review and reiterate the commitments of the accords and pacts which have been signed at international forums to address environmental predicaments and climate changes locally, nationally and internationally. Hence it is pertinent for each state to comply   these agreements and work side by side with the international NGOs like WWF and other organizations for the protection and cleanliness of the environment.
Unfortunately, our cities and towns are dumped with garbage and trashes, wildlife are going to extinct due to over and illegal hunting , clean water is getting scarce owing to mixed with filthy materials and our air especially in urban areas is getting toxic due to emission of carbon from factories and auto-mobiles. Deforestation is on the rise due to development projects and gets accelerated in remote areas of the country particularly in winter season for heating and fuel purposes. These challenges are posing serious threat to the survival of human existence along with other bio-diversity on this planet earth.
To deal with the environmental quandary, drastic measures in line with the international treaties as well as based on ground realities are required to address properly such as garbage and wastes dilemma of our cities, towns and villages need to be handled through solid waste management. Wildlife conservation is to be formed in areas and valleys with the cooperation of local community and dysfunctional system need to be activated and reorganized. In addition, sensitization of citizens about their role and responsibility regarding reduction of pollutions is also significant and helpful.
Next, fostering citizenship education as a separate subject need to be incorporated in national curriculum from primary to tertiary level and be mandatory  to teach in every educational institution as it can resolve environmental issues with awareness and better understanding of the situations. Laws should also be made by the government and concerned department and implement in letter and spirit on ground to ensure conservation and protection of the environment and its components.
Finally media, civil society and NGOs can also contribute significantly in spreading useful information and awareness to the nuke and corner of the country by highlighting environmental hazards and sharing strategies to overcome them. Last but not least, the idea of 3 Rs like reduce, reuse and recycle of waste materials can also be fruitful in tackling garbage and rubbish hitch effectively.