Why Commit Suicide, When We Will Live Only Once!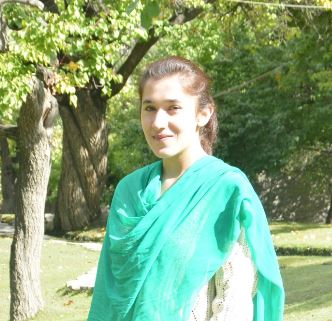 Aaliya Moula Dad
Dear Readers on Social Media:
I would like to ask how you can stop our young generation from committing suicides. Every month, we hear sad news about school students committing suicides, especially in Hunza, Gilgit city and Ghizer. I wonder why they even commit suicide when they fail a subject or when they are dropped out from a school. I wonder why they even go to schools when they are not confident enough to pass or fail an exam. There is no point of sending our children to school just because they have to pass an exam, get a good grade, and settle down with a good job in the future. Education is not just about good grades, a good GPA, or a good job. A good education system is meant to create leaders, who can lead their passion and dreams no matter how many times they are failed in a school. A good education system does not create cowards, who are even afraid to face the real world. Unfortunately, we live in a society, where intelligence is measured based on our GPA and good grades. However, always remember that your grades and intelligence cannot ensure you a bright future, but your hard work will always pay you off.
No matter where you study or what you study, committing suicide is not a solution. We all fail in one subject or more. Failing a subject is not a bad thing, not at all. It's good to fail sometimes in order to learn key lessons. Success does not come in anyone's life right away. It takes years and decades to become a successful person, and every successful person has a painful story that has made him/ her stronger. Life is not always simple. It sucks our blood, it screws up everyone so many times, and finally teaches us that we have to stand clearly and boldly against every storm that will struck us. In fact, failing so many times and not giving up on our dreams give the real taste to our life. Imagine, if life was that simple and easy, we all would have the same story. But the fact is that life is not simple at all. For sure, we all have to go through hell in order to reach heaven. We all have to shed our tears someday. We all have to experience pain and suffering. We all have to cry someday for the loss of our loved ones. But above all, we all have to console ourselves in order to face this wicked world. No one is truly going to lift us up, except our faith and determination in ourselves.
Unfortunately, we all lack this quality because we care about the society we all live in, and we do not care about ourselves. Even if we fail a subject, we feel guilty that our relatives and neighbours would make an act of exegesis. However, in reality, it is not anyone's business how many times you are failed or how much GPA you have attained. What really and truly matters is your precious life and your beautiful dreams.
GOD has blessed you with all his blessings, and He has better plans for you. However, you are making the biggest mistake, simply by committing a suicide. Let's say no to suicide.  Let's create a free-will environment of harmony, kindness, and brotherhood that will abandon us from committing a suicide.
The contributor is a student at York University.