USAID, CEENA Health & Welfare Services unite stakeholders to protect vulnerable children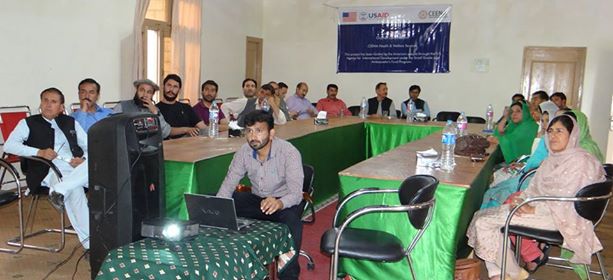 Gahkuch, June 6: Government and civil society need to join hands to ensure the protection of vulnerable children's rights. This was emphasized in an advocacy event held by CEENA Health & Welfare Services under its Orphan Care Support project supported by USAID Small Grants & Ambassador's Fund Program, attended by a large number of lawyers, government officials, journalists and civil society members.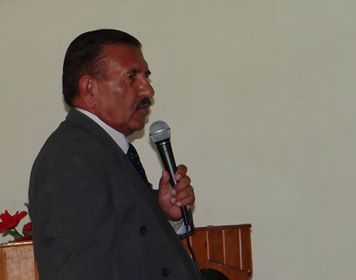 Many of vulnerable children that CEENA supports at its Empowerment Center for Disadvantaged Children are from district Ghizer. The challenges that their families and communities face include poverty, lack of access to education and health, and lack of a social safety net in crises, particularly for orphans and abandoned children.
Chairman CEENA Mr Sher Baz Khan shared various case studies of disadvantaged children with the audience, with a particular focus on socio-legal aspects of protective measures for orphans and abandoned children. He also shed light on procedures and guidelines in place under the Guardians and Wards Act 1890, which is currently being used to addresses the placement of abandoned children with adoptive parents.
Mr Israrudin Israr, of Provincial Coordinator of Human Rights Commission of Pakistan and well-known columnist, also addressed the audience on the topic of human rights and particularly the concept of children's rights. He talked about a wide range of social issues related to children and youth in a human rights perspective.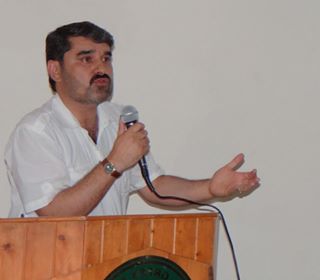 The need for better understanding of stress-related issues of children and youngsters' mental health was emphasized. It was agreed that strong efforts were needed to spread awareness on issues related to children's rights while strengthening cooperation among government and civil society organizations.
This event was the second in a series of 5 such advocacy meetings to be conducted in GB under project Orphan Care Support to build links among stakeholders for children's welfare. The rest of these events will be conducted in districts Gilgit and Hunza.