Sarfa Ranga Desert Rally starting in Skardu on 17th August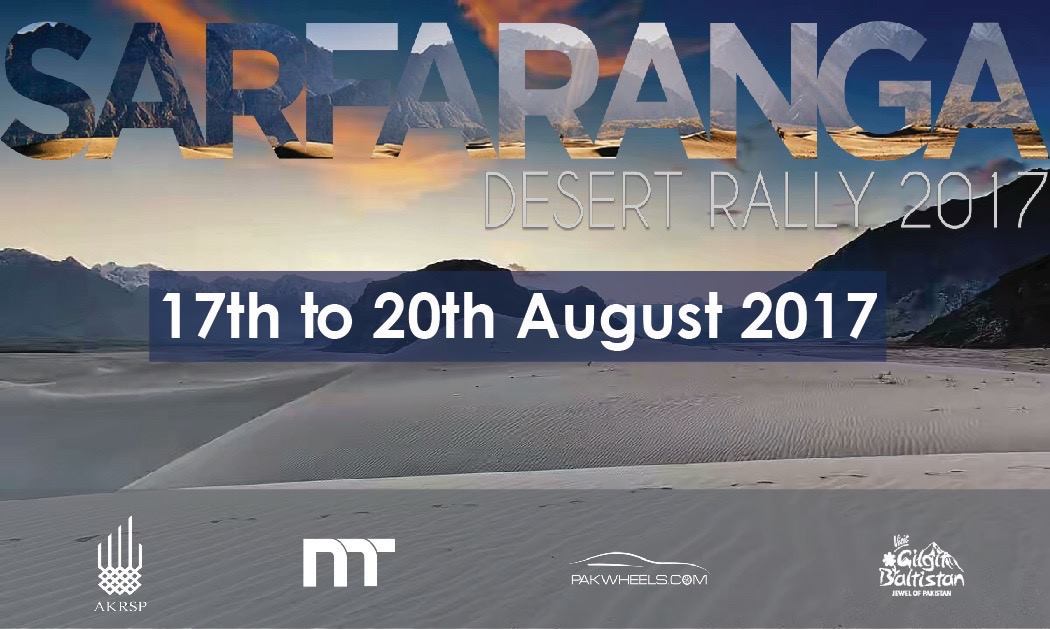 Skardu: The first Sarfa Ranga, Cold Desert, Rally is scheduled to start in Skardu from the 17th of August, i.e. tomorrow.
During the first of its kind event, desert rally enthusiasts from across the country are expected to compete for championship at the world's highest cold desert, located amid the lofty Karakoram peaks.
The three-day event will culminate on the 20th of August.
Apart from car racing, on top of the sand dunes, the event will also see competitions of "Zakh", traditional river-crossing equipment, along with cultural shows and food stalls.